15 Hoppin' Frog Gift Ideas for Frog Lovers
This post may contain affiliate links. If you make a purchase, I earn a small commission at no extra cost to you. As an Amazon Associate, I earn from qualifying purchases. Read more about these links in my disclosure policy.
If you know someone who absolutely adores frogs, then you may be looking for some awesome frog gift ideas to have them leaping for joy. No need to worry, we have found some of the best frog gifts to place under the Christmas tree or to make their face light up with no special occasion needed!
With options to fit all types of personalities and budgets, here are our picks for the best frog themed gifts this year.
---
The Best Frog Gift Ideas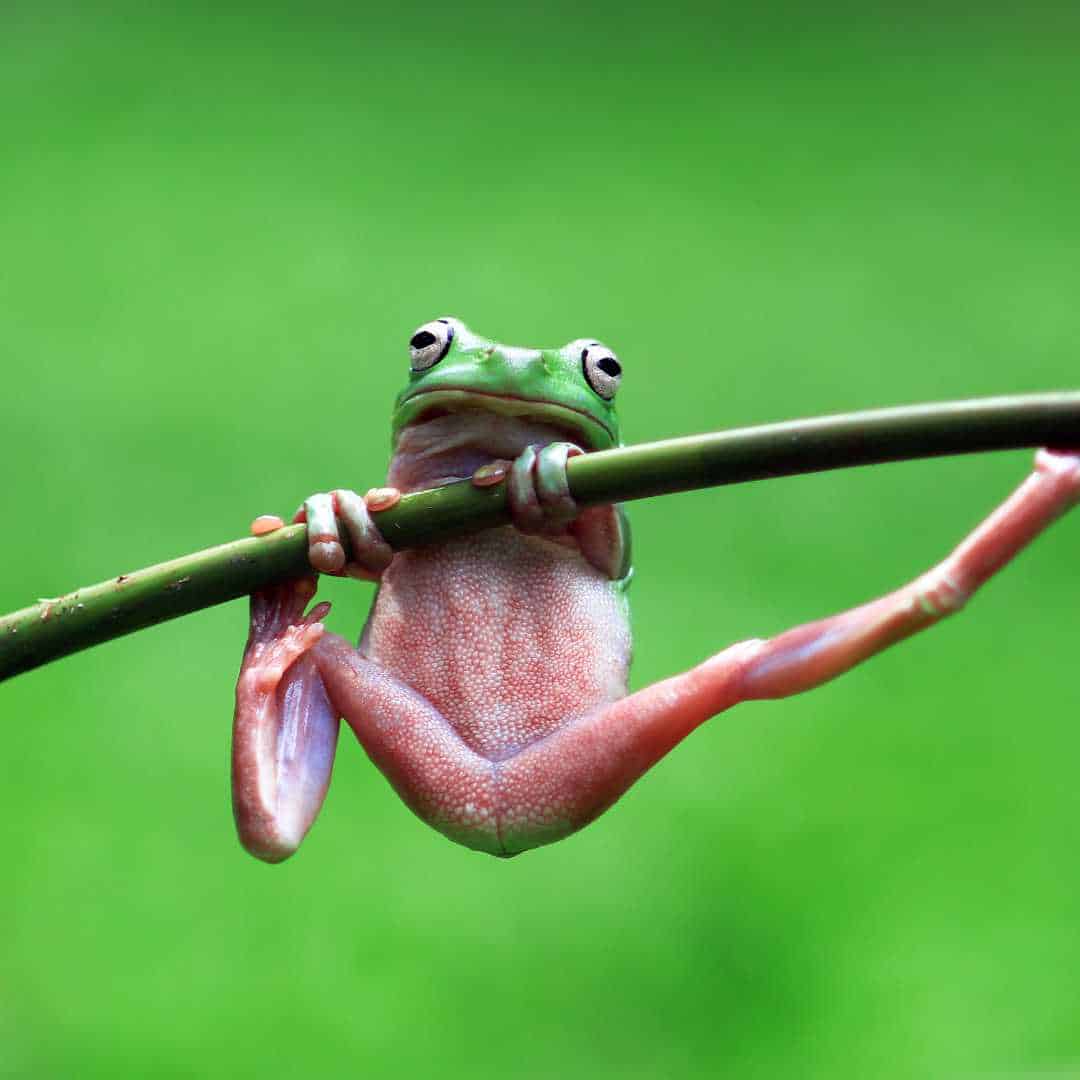 Many of these gift ideas are available with Amazon Prime's fast free shipping (often arriving in just one or two days!). If you're not already a Prime member, you can get a 30-day FREE trial of Amazon Prime here!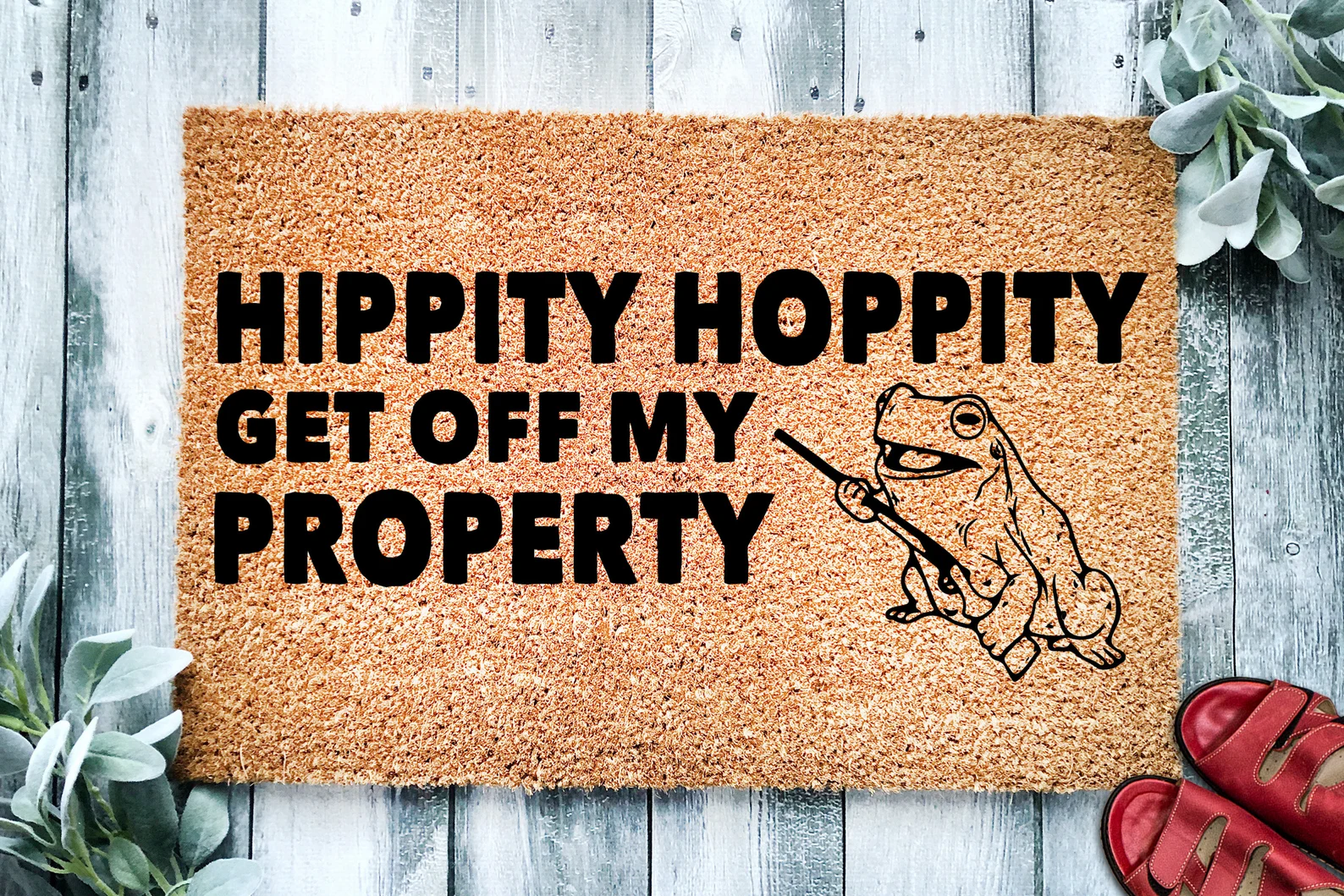 Hippity Hoppity Get Off My Property Funny Doormat
This doormat is a great gift for any frog enthusiast. It's cute, and it's sure to give anybody a laugh when they come to the door. You can select the size, with the default being 18"x30". Makes a great gift for a house warming party or any special occasion.
See on Etsy
Frog Tumbler
"Let's be honest, I was crazy before the frogs." This adorable tumbler is the perfect gift for a frog lover. I'd like this on a cold night, filled to the brim with hot tea. This cup holds 20 ounces and is made of stainless steel, with the crowned king on the back.
(Other designs available)
See on Amazon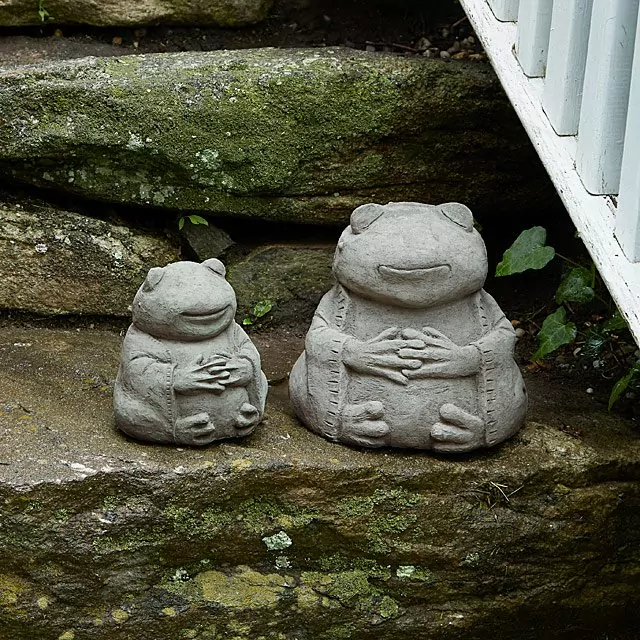 Zen Frog Garden Sculpture
These adorable amphibians add a necessary splash of tranquility to outdoor spaces through their calming, yet distinctively froggy presence. To add even more Zen-like charm, Chinese characters etched into the back of each frog's robe represent the animal's primary characteristic—success.
Handmade in the USA.
See on UncommonGoods
Kawaii Cute Frog Tote Bag
This reusable shopping bag isn't just an ideal gift, this is the next best thing. Heck, this is frog art. This cottagecore aesthetic tote bag is perfect for carrying around a few essentials while out and about, or for being eco-friendly while shopping. Either way, you'll do it in style!
See on Amazon
Microfiber Frog Towel with Personalization
This cute tree frog is ready to keep your animal lover dry on their next day at the pool or the beach. This personalized froggy towel is made of microfibers for a quick dry after bath time. You can personalize it, and its dimensions are 30"x60".
See on Amazon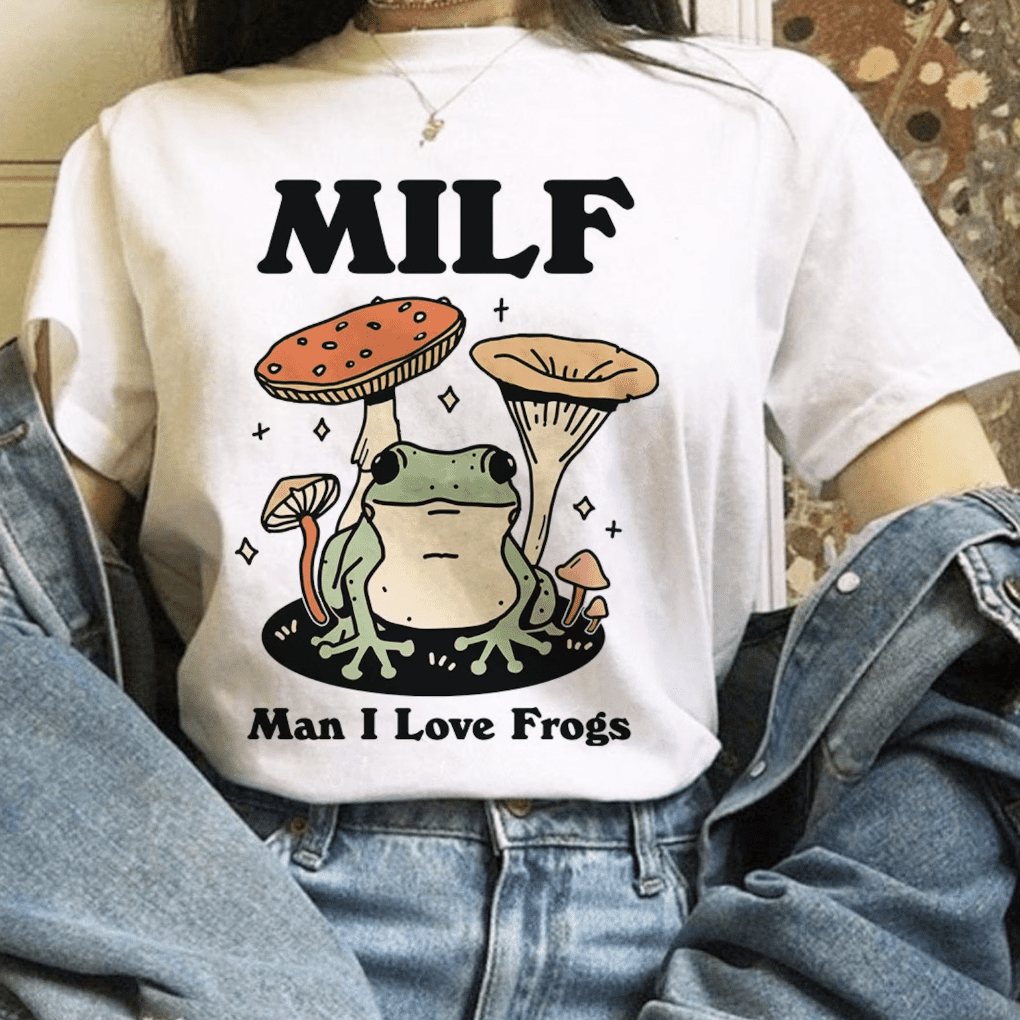 MILF Man I Love Frogs T-Shirt
This cheeky frog tee is my favorite of these frog themed gift ideas. This unisex t-shirt is the best gift for anyone that likes frogs and has a naughtier sense of humor. Five color options available, unisex fit.
See on Etsy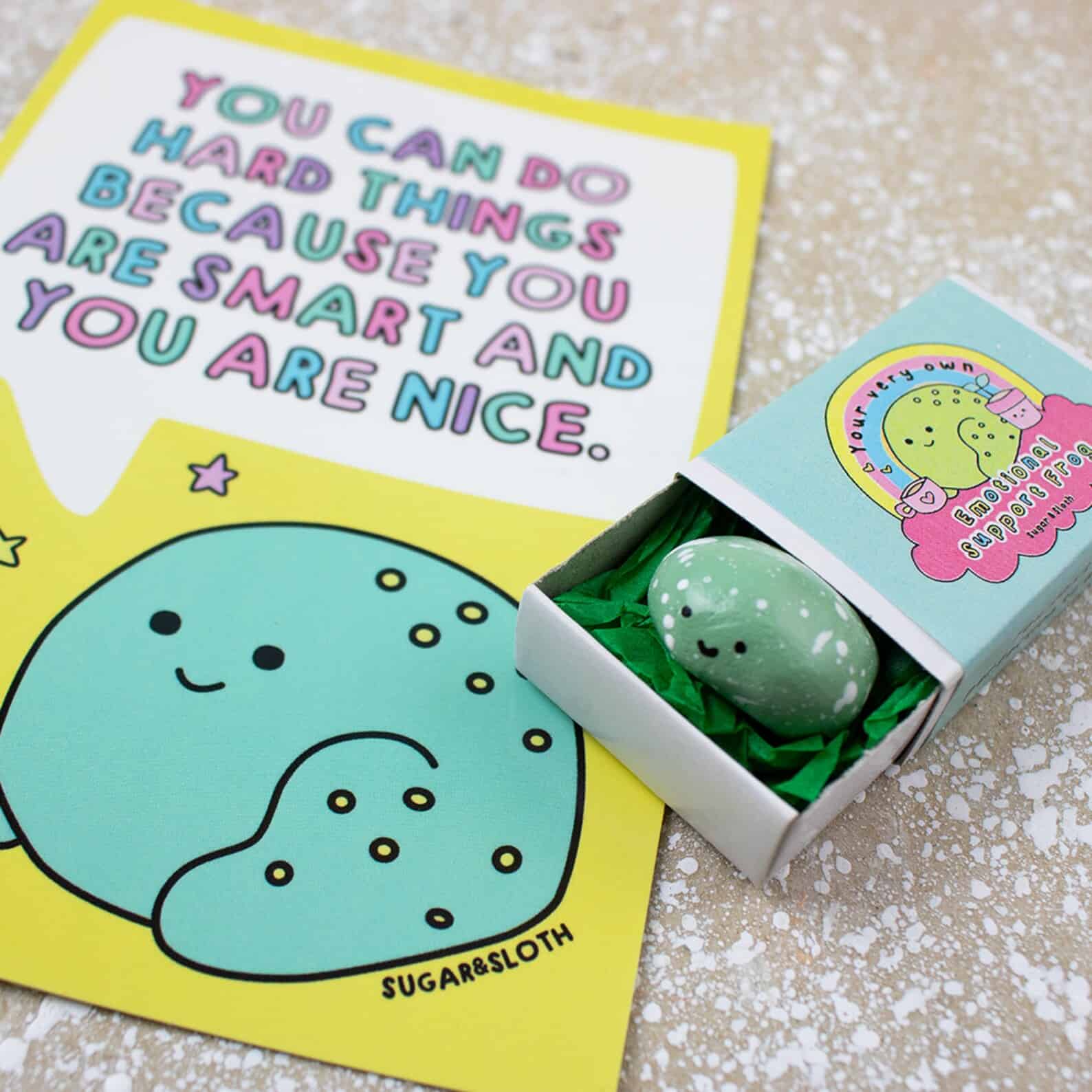 Emotional Support Frog
This little frog-rock is great for a friend or family member who needs help, even if frogs aren't their favorite. Its great for rainy days when they need a little pick-me-up. Includes a handmade clay frog, in his matchbox home, and a motivational frog adoption certificate.
See on Etsy
Silver Frog Earrings
This unique frog gift is great for someone with an undying fascination for frogs and in need of bling. Each earring has the tiniest dart frog you can find, and they're silver too.
Made of alloy, these adorable frog earrings are hypoallergenic.
See on Amazon
Frog and Toad Ringer Shirt
This Frog and Toad-themed gift is only just a great T-shirt, but nostalgic to people that read the books as a kid. With a vintage look, this comfy shirt with be the new favorite attire for any Frog and Toad lover.
See on Amazon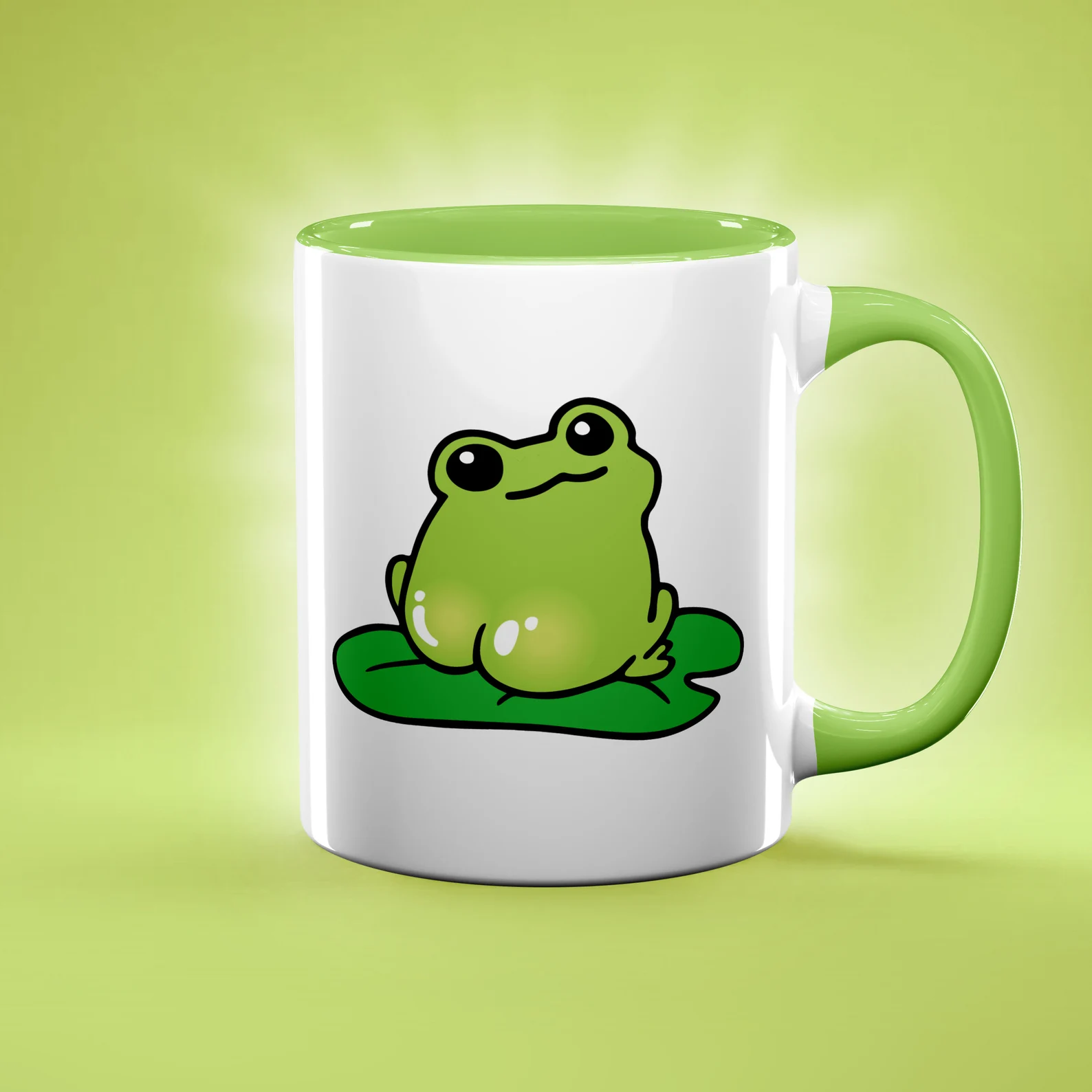 Frog Butt Mug
I knew there were chubby frogs, but this frog is DUMMY thiccc. There isn't much to it, it's a frog mug with included dump truck. Available in 11 or 15 ounces (might as well go big). You can also choose an all-white mug, or one with a green inside and handle.
See on Etsy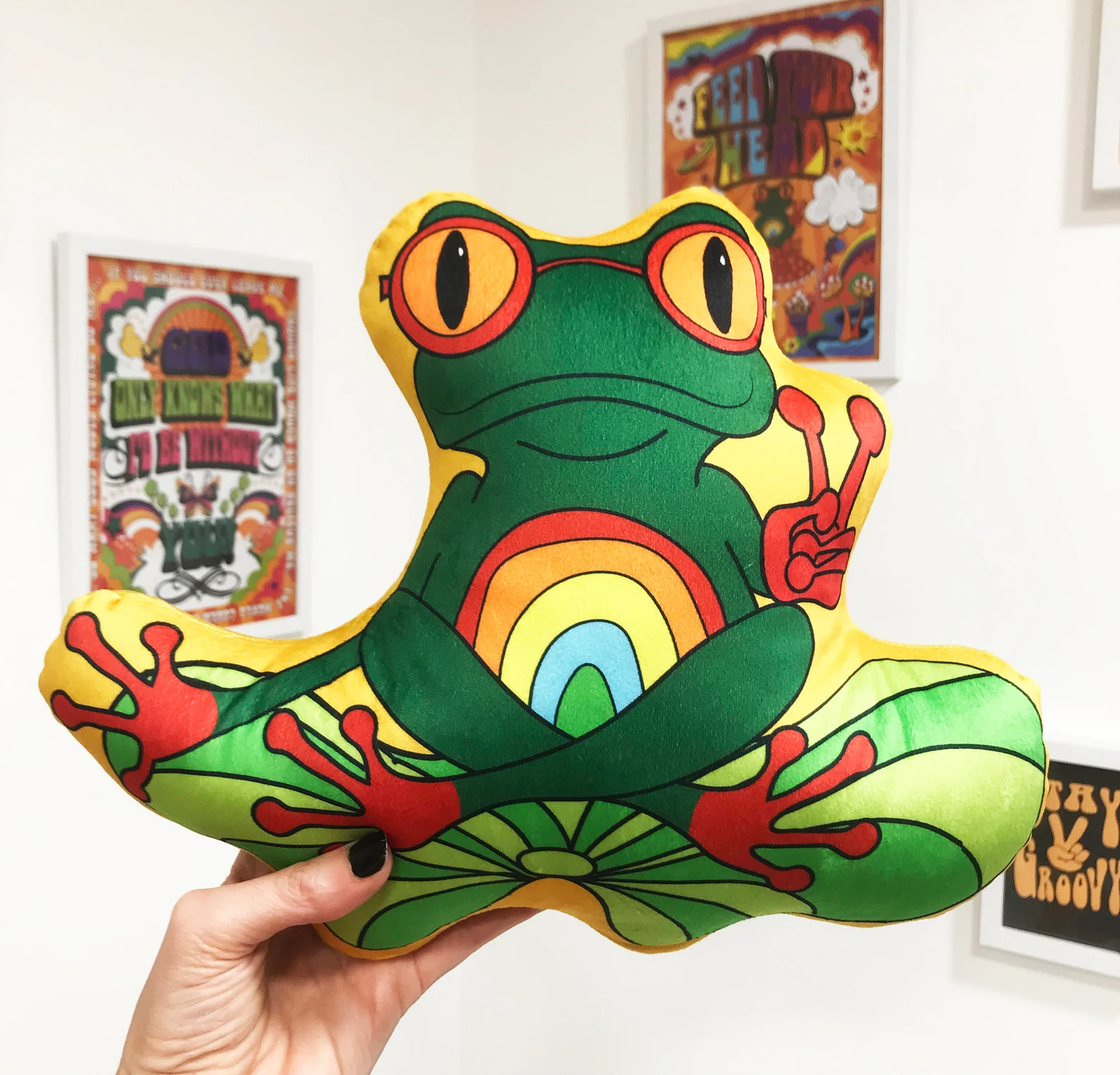 Hippie Frog Cushion
I don't know about you, but I want this frog pillow to read me a bedtime story. This cushion is handmade with cover material and velvet, shaped around this frog with his peace sign and cute lil' glasses. Perfect for someone in need of a friend.
See on Etsy
Opalite Frog Carving
This awesome little carving of a frog is made from opalite, a rainbowish colored stone with a luminous when exposed to rays of light. Very cool, highly recommend.
Other color options also available.
See on Amazon
Hand Painted Frog Trinket Box
One of our more delicate frog themed gifts, this frog trinket box is handmade and hand painted. Adorned with rhinestones that are carefully selected, the jewelry box figurine is detailed and eye-catching. Perfect for storing jewelry or other small trinkets.
Other animal options available too!
See on Amazon