25+ Gifts for Adult Children They Will Love
This post may contain affiliate links. If you make a purchase, I earn a small commission at no extra cost to you. As an Amazon Associate, I earn from qualifying purchases. Read more about these links in my disclosure policy.
The holidays are right around the corner, and you may want to get a special gift for your adult son or adult daughter. You may also be looking to find the perfect birthday gift or celebrate a special event in their life. Regardless of the occasion, now that your children are grown it can be difficult to select the perfect gift. That's why we've put together this list of gift ideas for grown children.
Holidays and birthdays come with a certain amount of pressure. No one wants to give a gift that is unwanted or unused. When your young children have grown into adults, the simple act of buying a unique gift can become extremely challenging.
Of course, you can ask your child for a list but we've got some tips and great gift ideas so you don't have to. Imagine your grown child's delight when they open the perfect gift on Christmas morning. Keep reading for our tips and our list of the best gifts for adult children.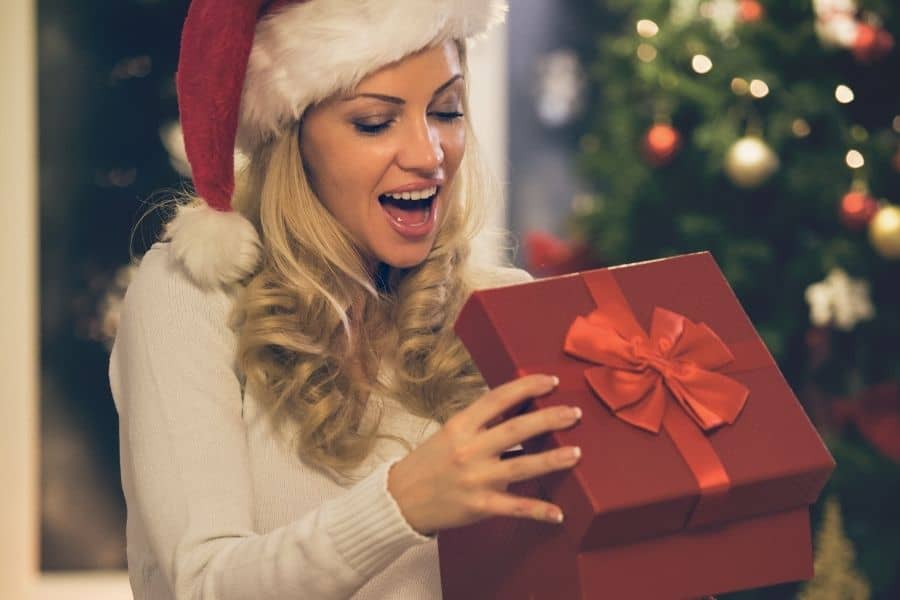 Many of these gift ideas are available with Amazon Prime's fast free shipping (often arriving in just one or two days!). If you're not already a Prime member, you can get a 30-day FREE trial of Amazon Prime here!
Gift Giving Don'ts
Before we delve into how to select the perfect gift, let's address what you shouldn't do! There are a few faux pas to avoid when selecting a gift for your grown child.
The idea is to delight, not to offend.
Avoid gag gifts – Unless you have a tradition of giving gag gifts, gifts which are juvenile, vulgar or otherwise silly should be avoided.
Trinkets – Knickknacks and small kitschy items can add to clutter.
Gifts that enforce values that your children doesn't share.
Gifts that are given to "compete" with your child's spouse or significant other.
Gifts that reiterate your opinion about a choice your adult child makes. For example, giving your child a tie and jacket because you think they dress too casually.
Gift Giving Dos
Give a gift receipt.
If your adult child is married or in a serious relationship, give a joint gift that both will enjoy or spend equal amounts on your child and their partner.
Listen for ideas throughout the year.
Shop for the recipient's tastes, not yours.
Gift Ideas for Grown Children
Now that we've given you the lowdown on what to do and what not to do when it comes to giving gifts to adult kids, we've gathered this list of ideas to help you get started.
Hopefully, you'll find an awesome gift idea that you hadn't considered and something that will make your grown child beam with appreciation.
Holiday Related Gifts
When I first moved out on my own, decorating for the holidays was a challenge. Christmas decor can be expensive and money was tight.
My parents sent me early Christmas presents that included a collection of ornaments and holiday decor – including a few cherished ornaments from our family tree. It was both an unexpected and meaningful gift that I love seeing every holiday season.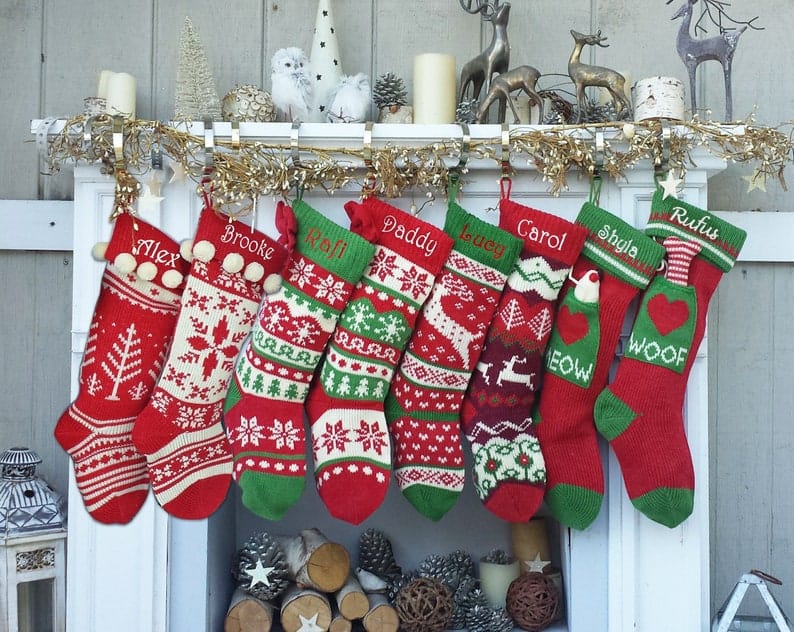 Assorted Shatterproof Christmas Ornaments
If your child is just starting out, they may need a box of Christmas ornaments to decorate their tree. This set of 73 shatterproof ornaments feature a variety of shapes and designs to be a perfect collection for a whole tree decoration.
We love this champagne color, but there are other color options available too!
See on Amazon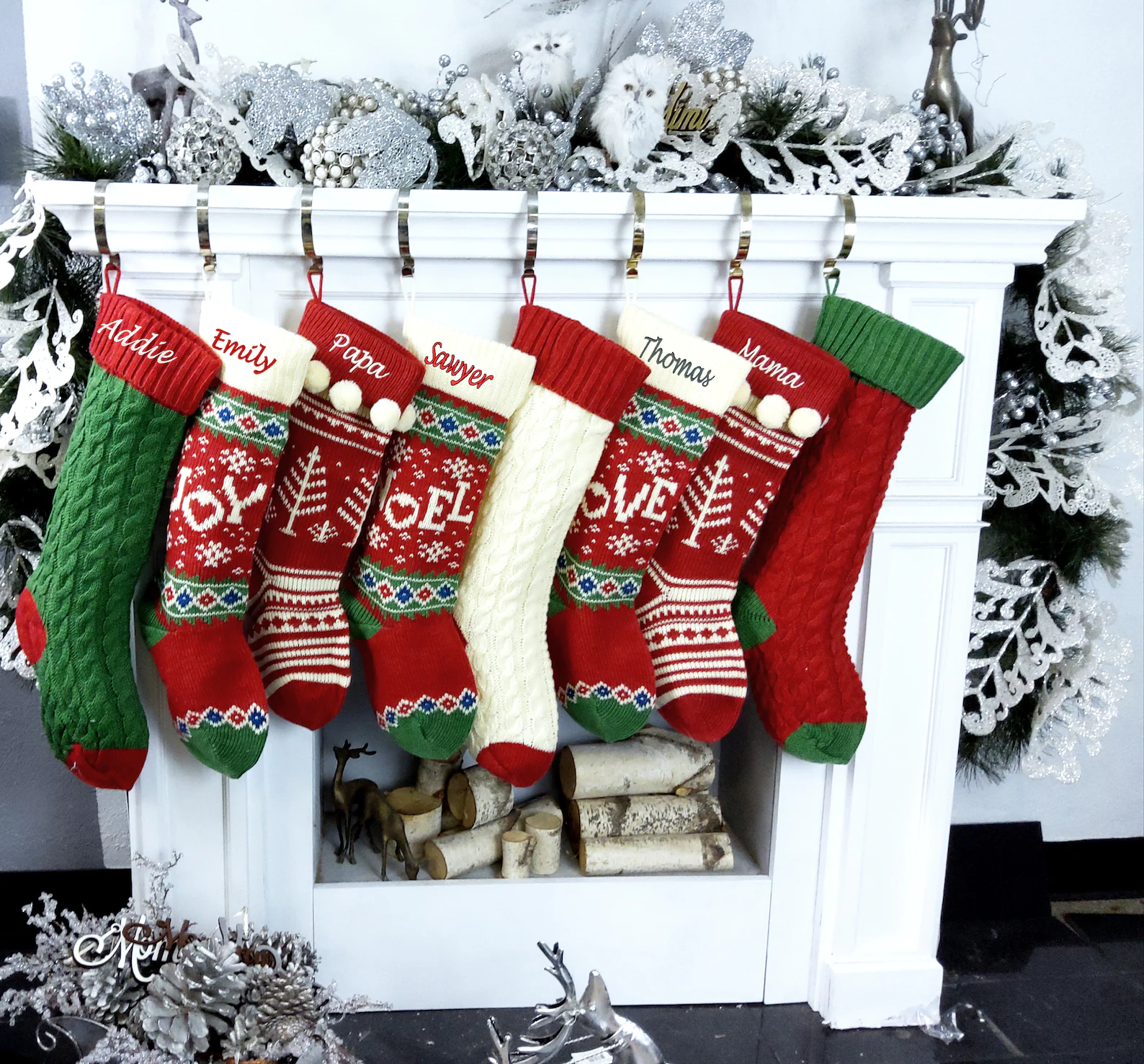 Knitted Christmas Stockings
These knitted Christmas stockings with festive snowflakes make the perfect gift for the family. Personalize them with your choice of design, color, and embroidery personalization. You can even add cute complimentary stockings for their cats and dogs that match!
See on Etsy
National Tree Company Pre-Lit Artificial Christmas Tree
Every home needs a Christmas tree! If they don't already have one, then this artificial tree makes the perfect gift. With needles that feel like the real thing and beautiful white lights, their home will be filled with the magic of Christmas in no time. And the best part is, this gift will be used for years to come!
See on Amazon
In addition to the decor, a gingerbread house decorating kit or a baking set and a collection of holiday cookie cutters may be appreciated.
Practical Gifts
There is always the temptation to give gifts that are extravagant and out of the ordinary. Yet, sometimes the perfect present is a practical gift that can help to make day-to-day life easier for your adult child and their family.
Household items like an Instant Pot or an espresso machine are perfect Christmas gift ideas for busy families and can make morning and evenings easier. For newly married young adults, consider giving something from their wedding registry that they didn't receive.
Instant Pot Duo 7-in-1 Cooker
This is one of the best gifts I've been given, and one I love to give everyone! I swear by my Instant Pot. Beef tips and veggies that taste like they have been cooking for 10 hours, will be ready in 2 hours! Tender and juicy. Cook 4 huge chicken breasts in 15 minutes! When I say an Instant Pot is a great idea, y'all, I mean it!
Includes 7 different functions: pressure cooker, slow cooker, rice cooker, yogurt maker, steamer, sauté pan and food warmer. This gift is a must-have!
See on Amazon
Related: Useful Gifts for People Who Love to Bake
Other practical gifts could include a nice tool set, a rake or a snow shovel. Even gift cards for an oil change, car wash or gas fill-up would be appreciated, especially if your grown kid is on a tight budget.
CRAFTSMAN Home Tool Kit
When you're out on your own, you need to be prepared to fix things in your home or apartment. Having the right tools is half the battle. A Craftsman Home Toolkit includes 102 pieces with essential tools needed to take care of most small in-home projects.
See on Amazon
Personalized Gifts
Personalized gifts are thoughtful and, well, personal! Giving a gift customized with a name or initials is a great way to brighten up a home.
You should consider items like monogrammed throw pillows, a personalized family Christmas ornament, or a set of etched wine glasses. The sky is the limit when it comes to monogrammed gifts.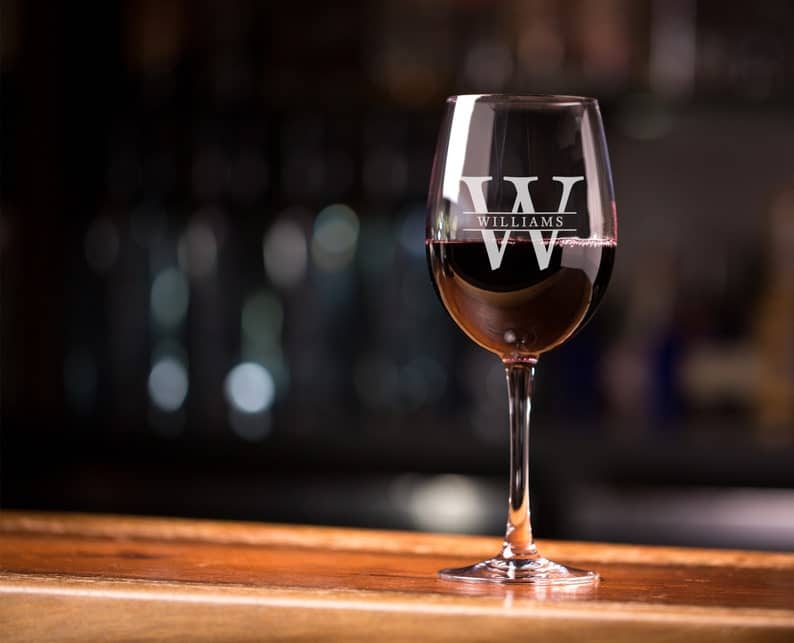 Engraved Wine Glass
For a personalized gift, consider this engraved wine glass. Holds 16 ounces of their favorite beverage, and displays their name and monogram initial on the side of the glass. Handmade, high quality, and beautifully crafted for the perfect gift.
See on Etsy
Customized Throw Pillow Cover
These custom throw pillow covers add a cozy touch of home to any space. They look perfect on their couch, outdoor sofa, or bed to accent farmhouse or modern decor.
Fits any 18x18 throw pillow (not included).
See on Amazon
Personalized Christmas Ornaments
There's always room on the tree for a special new ornament. If you want a more personalized gift, this ornament is a sweet and safe option. A simple gift that includes their last name along with the first names of each family member - just the personal touch needed to make this gift really special!
See on Amazon
Experience Gifts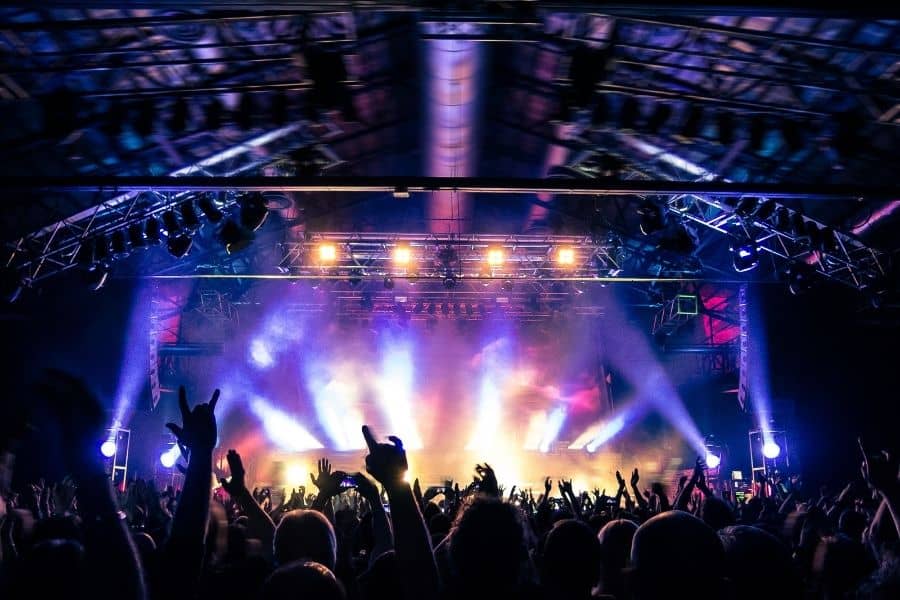 Giving an experience gift to grown children is a great way to help create wonderful memories. The gift could be something done as a family or something just for your adult child.
Buying gifts for a specific event such as a concert, Broadway show or theater make a great gift idea if you know their schedule. If you are worried about a scheduling conflict, give them a greeting card with a handwritten note saying that you will purchase tickets for a specific event to fit their schedule. Just be sure to follow through with the purchase.
Other experiences could include tickets for movies, theme parks, escape rooms, or consider paying for an excursion on an upcoming vacation.
Does your child seek adventure? Consider a gift card for a driving experience at a local race track or a pass for a theme park. Love to cook? Pay for a series of cooking classes. Love to be outdoors? Purchase a pass to a local nature center or ski area.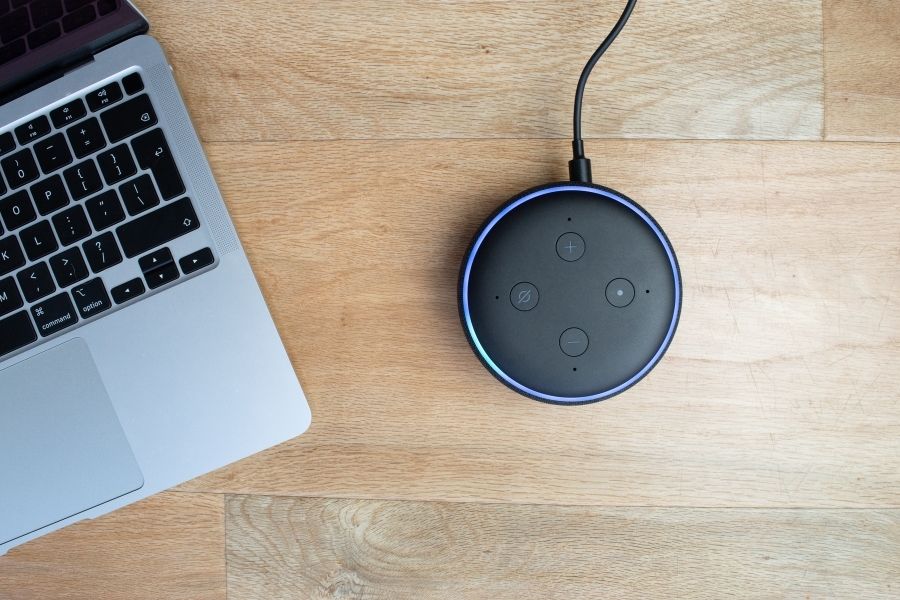 Related: Gifts for Music Lovers
Technology Gifts
We live in a world where technology is constantly changing and improving. Modern adults have embraced technology in their homes and can't seem to get enough of it.
If your grown child is into high-tech gadgets you will want to check out a few of these items.
Fitness Technology – An Apple Watch is great for keeping up with their heart rate, daily steps, and all of life's notifications.
Home Technology – Ring doorbell will keep your child's home safe, a Roomba will keep their floors clean and Echo Dot can help to keep everything connected and running well.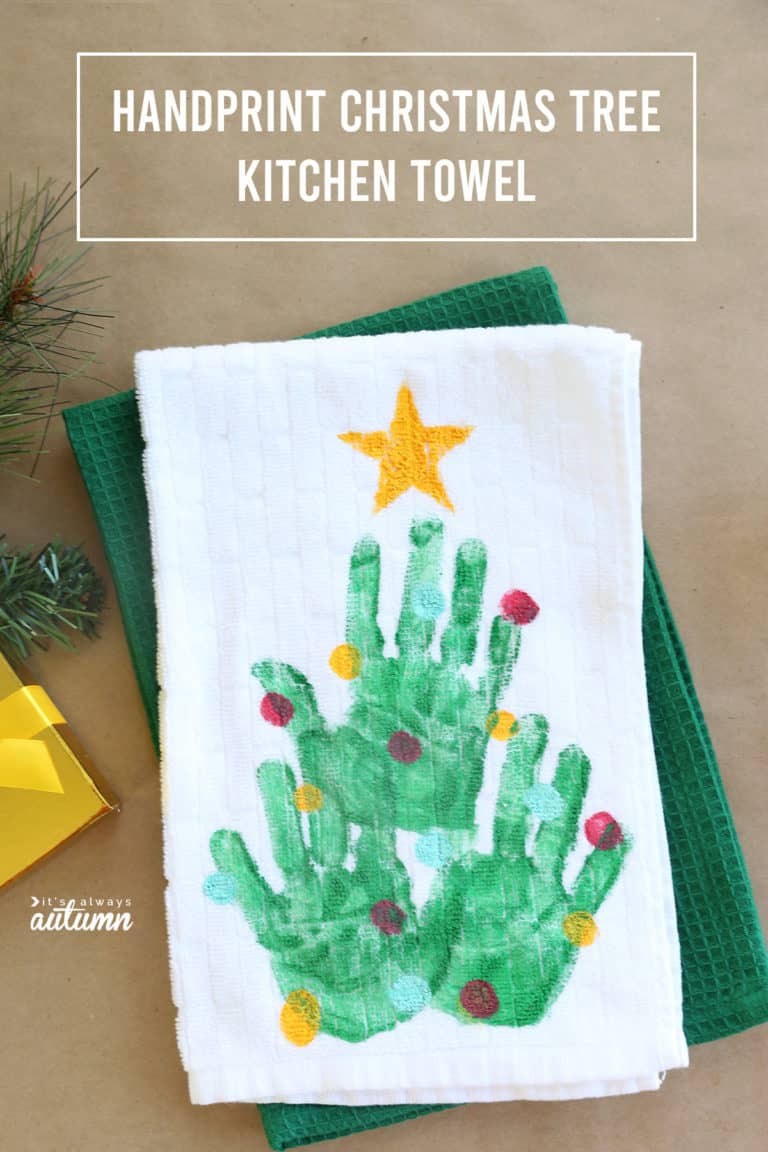 Gifts from Their Children
If your grown children have children of their own, consider taking the kids for the weekend. That alone could be an excellent gift in and of itself but will also give you the opportunity to have the kids make a special gift for their parents.
Handprint gifts are so special because they are a permanent reminder of when the kids were small. Gifts like a handprint kitchen towel or some handprint ornaments are personal and unique ideas that your adult children will treasure.
Other Gift Ideas for Adult Children
Adults can be difficult people to shop for (we know this about ourselves!), but some times the small gifts are the ones that we love the most. Here are a few thoughtful gift ideas for your big kid.
a small jewelry box with a piece of jewelry that was passed down from a grandparent
new picture frames with photos of old or distant family members
a gift certificate to a favorite restaurant with a date to have lunch together
board games with the intention of having a family game night together
a few of their favorite books from the thrift store
monetary gifts, such as adding to their savings accounts, helping with car payments or mortgage payments, contributing to health insurance premiums or medical expenses, etc (not so much a sentimental gift, but one that's appreciated!)
Do you have other great gift ideas for adult children? Share them with us in a comment!