11 Best Gifts for Rap & Hip-Hop Lovers : Rap Gifts
This post may contain affiliate links. If you make a purchase, I earn a small commission at no extra cost to you. As an Amazon Associate, I earn from qualifying purchases. Read more about these links in my disclosure policy.
Looking for rap gifts so you can wrap some gifts? We may not be able to put a string of lyrics together, but we have some of the best gift ideas for the rap lovers and hip hop fans in your life!
Whether you're looking for a thoughtful gift for a family member for the holiday season or searching for the ultimate gift to give a rap fan on a special occasion, we have some amazing rap and hip-hop gifts to fit all styles and budgets.
Check out our top picks of the year!
Many of these gift ideas are available with Amazon Prime's fast free shipping (often arriving in just one or two days!). If you're not already a Prime member, you can get a 30-day FREE trial of Amazon Prime here!
Hip Hop and Rap Gifts Worth Giving
The Rap Year Book: The Most Important Rap Song From Every Year Since 1979, Discussed, Debated, and Deconstructed
From the rise of Hip Hop in 1979 to the more modern era following to this book's publication in 2015, The Rap Yearbook labels the most important rap songs from each year, perfectly presented by legendary rap icon Ice-T.
This creatively formed high school nostalgic-themed yearbook, uniquely to the music genre, includes multiple honorary hits and noteworthy achievements. Named a New York Times Bestseller and chosen by Billboard as One of the 100 Greatest Music Books of All-Time, this is a rap gift that makes a year-round favorite for any Hip Hop fan.
See on Amazon
Illmatic (Nas)
Harvard-interviewed and highly decorated Nasir bin Olu Dara Jones blessed Hip Hop fanatics with his lyrically perfected debut on April 19, 1994. Combines with notable idols such as MC Serch , DJ Premier, Pete Rock , and Q-Tip (of A Tribe Called Quest), this masterpiece proves to be a product of hard work, craft, and dedication all due to the iconic names behind the chart topping poetic piece. What better gift for a rap enthusiast than a classically formed aesthetic vinyl record, ready for a spin on the turntable or just to display in their collection.
See on Amazon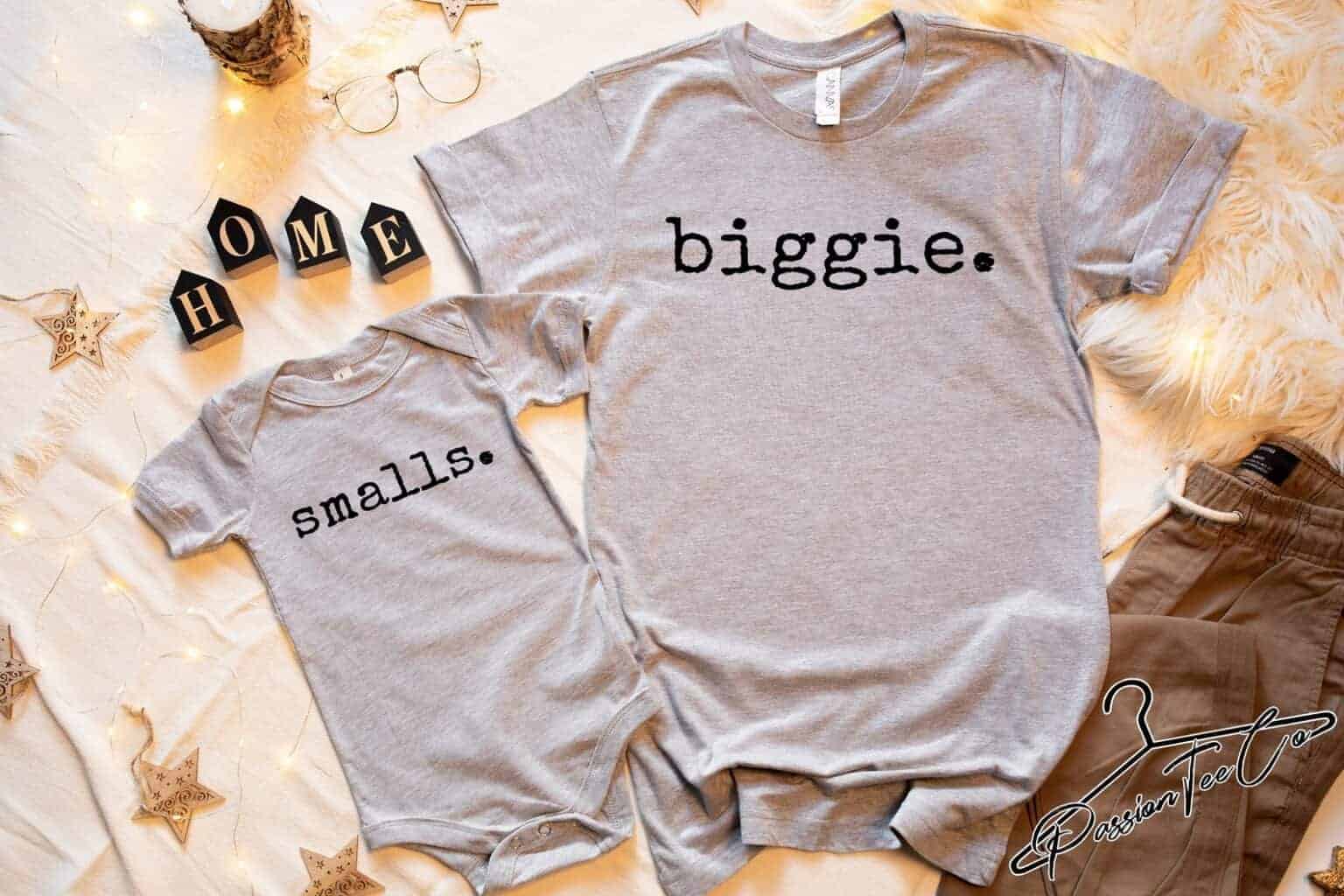 Biggie Smalls Matching Parent/Sibling Shirts
If you are looking for a gift to welcome the arrival of a new baby, there's no better gift than this set! Hip hop lovers everywhere still love Biggie's music, and this clever t-shirt and onesie set is sure to bring a smile to the face of anyone who sees it.
The "biggie" shirt can be ordered in adult sizes for mom or dad, or can be a kid shirt for an older sibling. The "smalls" of course, is for the baby. Available in a variety of sizes and colors!
See on Etsy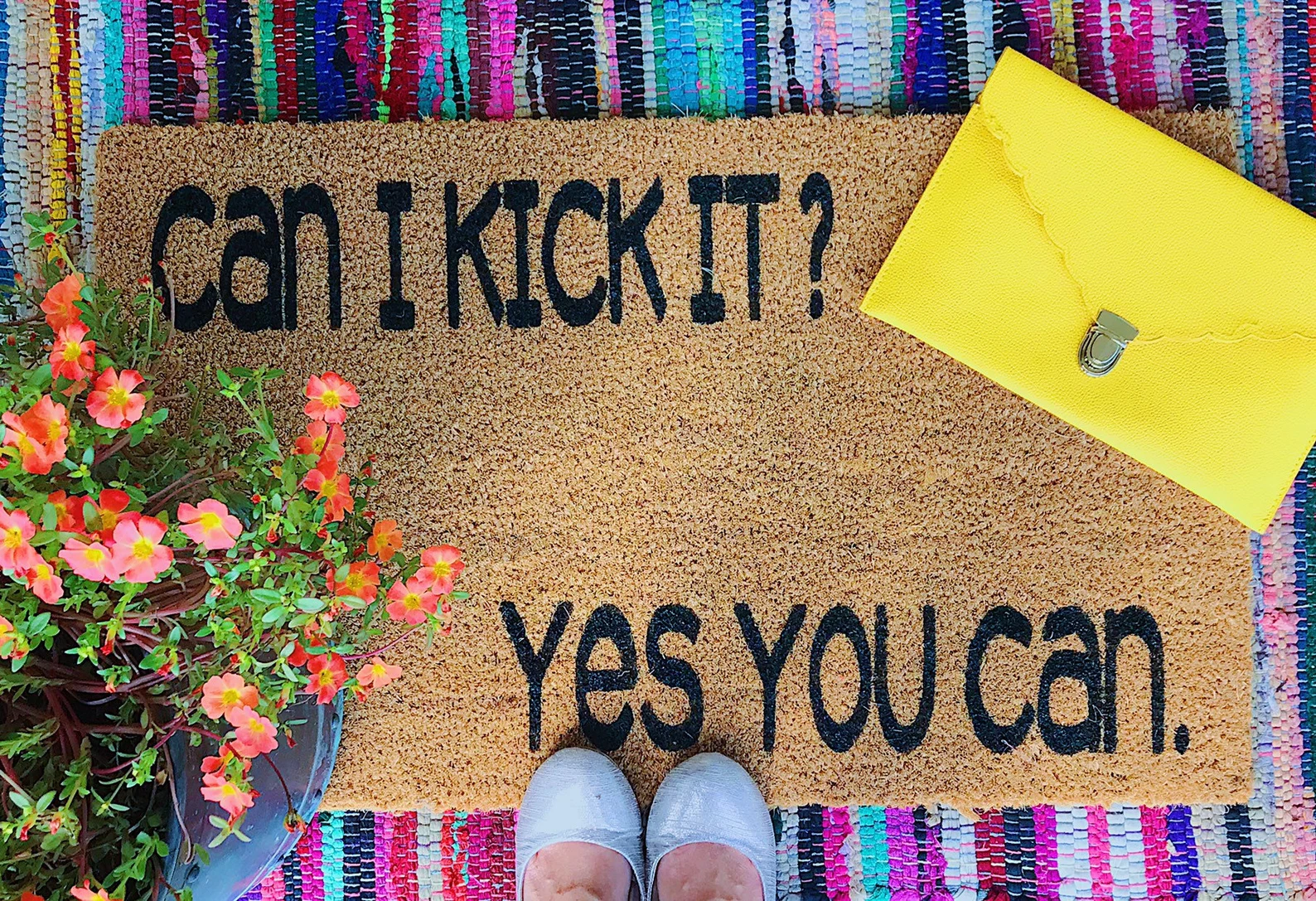 Tribe Called Quest Doormat
Can I kick it? Yes you can. This fade resistant doormat makes the perfect housewarming gift for those music lovers with exquisite taste. Keep the dirt out of the living room and let them know this house is the place to be!
See on Etsy
The Rose That Grew From Concrete (Poetry Compilation from Tupac)
If you're looking for a Tupac gift, this is THE ONE. From the sunrise to sunset of Tupac Shakur marked the highlight of the debatable best rapper of all time's career. Spanning numerous albums, movies, and TV appearances, Tupac performed gangsta rap all for the mainstream media's eye in the 90's.
However, under the radar Tupac wrote impressive poetry in his youth, growing an inspirational preference for more than one form of literature. For the most loyal Tupac fans, this collection of poetry that stemmed from his original handwriting would make a prized collector's item. Available in paperback or hardcover.
See on Amazon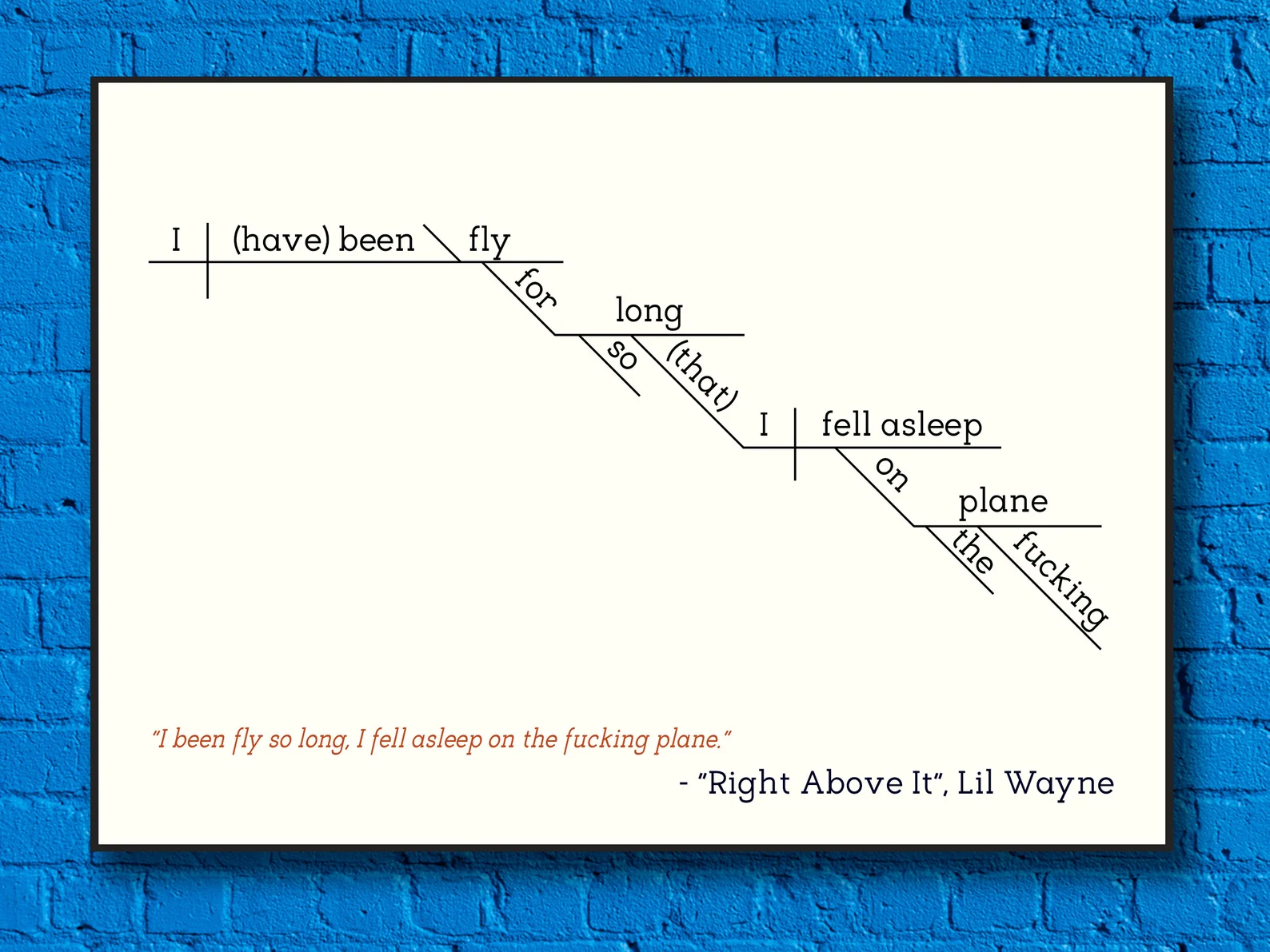 Lil Wayne - Right Above It - Sentence Diagram Print
Let's see... you're shopping for a hip hop gift at a great value, maybe a simple art print for a Lil Wayne fan, and that person loves grammar almost as much as they love rap music. Did we nail it? If so, they will LOVE this print! It can be ordered framed or unframed, and is available in various sizes.
(They have lots of other diagram options too, including Notorious BIG and others!)
See on Etsy
See all of our awesome music gifts right here!
Funko Pop! Albums: Notorious B.I.G. - Ready to Die
Funko Pops are always a hit, so you know we have to share a few in this gift guide! Standing out among the rest, this figurine of the rapper Notorious B.I.G in quality collective form as a nod to his debut album Ready To Die (released in 1994). Not only is it unique for the rapper to make figurine form, this rap gift is also unique to Funko Pop, containing the first hard shell case of an album in the background.
This is the perfect gift for anyone who loves the rap legends and throwback music.
See on Amazon
Looking for other gift ideas? Check out these scarily awesome gift ideas for horror fans!
Run DMC Official Logo T-Shirt
The funky '80s Hip Hop era path-paving style and fashionable aesthetic of the Aerosmith collaborators crafts a closet-worthy favorite for the die hard fans of the genre. Arguably even non-rap fans can agree that Run DMC were hip hop legends. The tee itself is a simple yet stylish font from 1980 and beyond! This rap gift makes the perfect stocking stuffer this season, as well as a sweet rap gift for no reason at all.
See on Amazon
Funko Pop! Rides: Ice Cube in Impala
Collectible packaged piece including rapper and actor Ice Cube riding in his signature Chevrolet Impala, coated in a well-fitting green and gold paint job. From Westside Connection to N.W.A to solo projects and a successful acting career across numerous comedy based titles, Ice Cube is a very worthy icon for the figurine department led by the trustworthy company running Funko Pops! Perfect for an N.W.A lover to display on their desk or with the rest of their Funko Pop collection.
See on Amazon
Contact High: A Visual History of Hip-Hop
This #1 Bestseller and one of TIME'S 25 Best Photobooks of 2018 the perfect gift for any music and photography fans. Featuring rare outtakes from over 100 photoshoots alongside interviews and essays from industry legends, this book gives an inside look at the work of hip-hop photographers.
See on Amazon
---
We have SO MANY sweet gift ideas for music lovers over here. Don't miss them!