Surfing is a thrilling sport that captures the hearts of many enthusiasts. Surfers are always looking for new ways to enhance their experience on the waves, making gifts tailored to their passion incredibly meaningful. If you have a surfer in your life, you may be wondering what is the best gift for surfers that will genuinely make their day on the water even better.
The market offers a wide range of products that cater to surfers' needs and preferences. From performance-enhancing gear to stylish accessories, the ideal gift caters to both practicality and personal taste. A thoughtful present can not only improve their surfing skills but also provide added comfort and convenience during their time at the beach.
When considering a gift for a surfer, it's essential to keep in mind factors such as their skill level, preferred surf locations, and any existing equipment they may already have. Additionally, functionality, durability, and materials used in the products will play a crucial role in determining the value of the gift.
With numerous options available, it can be challenging to decide on the most suitable present.
To help you navigate the multitude of choices, we have spent many hours researching, testing, and analyzing various products to identify the best gifts for surfers. We've also interviewed experienced surfers and gotten input on certain products they love, as well as items they wish they had!
With these recommendations, you will find the perfect item to enrich your loved one's surfing experience, making their days on the waves more enjoyable than ever before.
Why trust Gift Brilliant's gift recommendations? We won't overwhelm you with a huge list of gift ideas that people don't really want. We share gift options that we have personally gifted or received, gifts that others have told us they loved, and a few gift ideas that we would love to have ourselves!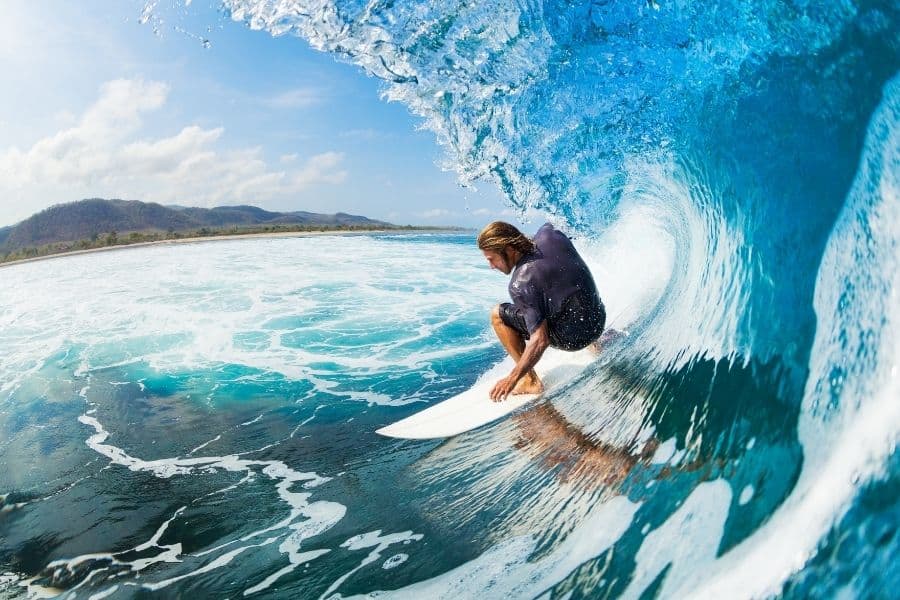 Many of these gift ideas are available with Amazon Prime's fast free shipping (often arriving in just one or two days!). If you're not already a Prime member, you can get a 30-day FREE trial of Amazon Prime here!
Best Gifts for Surfers
Surf enthusiasts will appreciate the carefully curated selection of top-rated products for their ocean adventures listed below. Explore a wide range of functional and stylish items, designed to elevate the surfing experience.
Surf Sessions
Beginning surfers can always benefit from a few lessons from the experts. Purchases some surf sessions with a local expert so they can hone their skills and become more proficient at the sport they love.
Surf Trip
If you are looking to go big with the perfect gift idea for your favorite surfer, put together a surf trip to a cool locale. Book transportation, hotel stay and put together a list of surfing hot spots in the area for them to check out.
Which is the best gift idea for your surfer?
Selecting the perfect gift for surfers can be a rewarding experience when considering their interests and preferences. By focusing on functional items and accessories that enhance their surfing experience, one can feel confident that their chosen gift will be well-received.
Essential surfer gifts can include board care products like wax and leash, as well as travel items like surfboard bags and car racks to easily transport their gear to the beach. Moreover, purchasing eco-friendly products is a thoughtful gesture that respects both the surfer and the environment they love.
Safety-focused items such as first aid kits, sunscreen, and surf earplugs are also a wise choice to help surfers stay protected during their favorite pastime. For those who wish to combine fashion and practicality, consider high-quality swimwear and accessories like surf watches and sunglasses.
Ultimately, selecting the right surfer gift means understanding their passion and ensuring that the item contributes positively to their surfing experience. With careful consideration and a focus on practicality, quality, and sustainability, any chosen gift can become a valuable addition to a surfer's collection.