13 Best Get Well Gifts for Someone in the Hospital
This post may contain affiliate links. If you make a purchase, I earn a small commission at no extra cost to you. As an Amazon Associate, I earn from qualifying purchases. Read more about these links in my disclosure policy.
If you have a friend or family member in this hospital, you know getting a thoughtful gift is a great way to make your extended stay a little more cheerful. So of course you are looking for a great gift idea that they will just love. Here we have some great choices that hospital patients can agree makes them want to get well soon.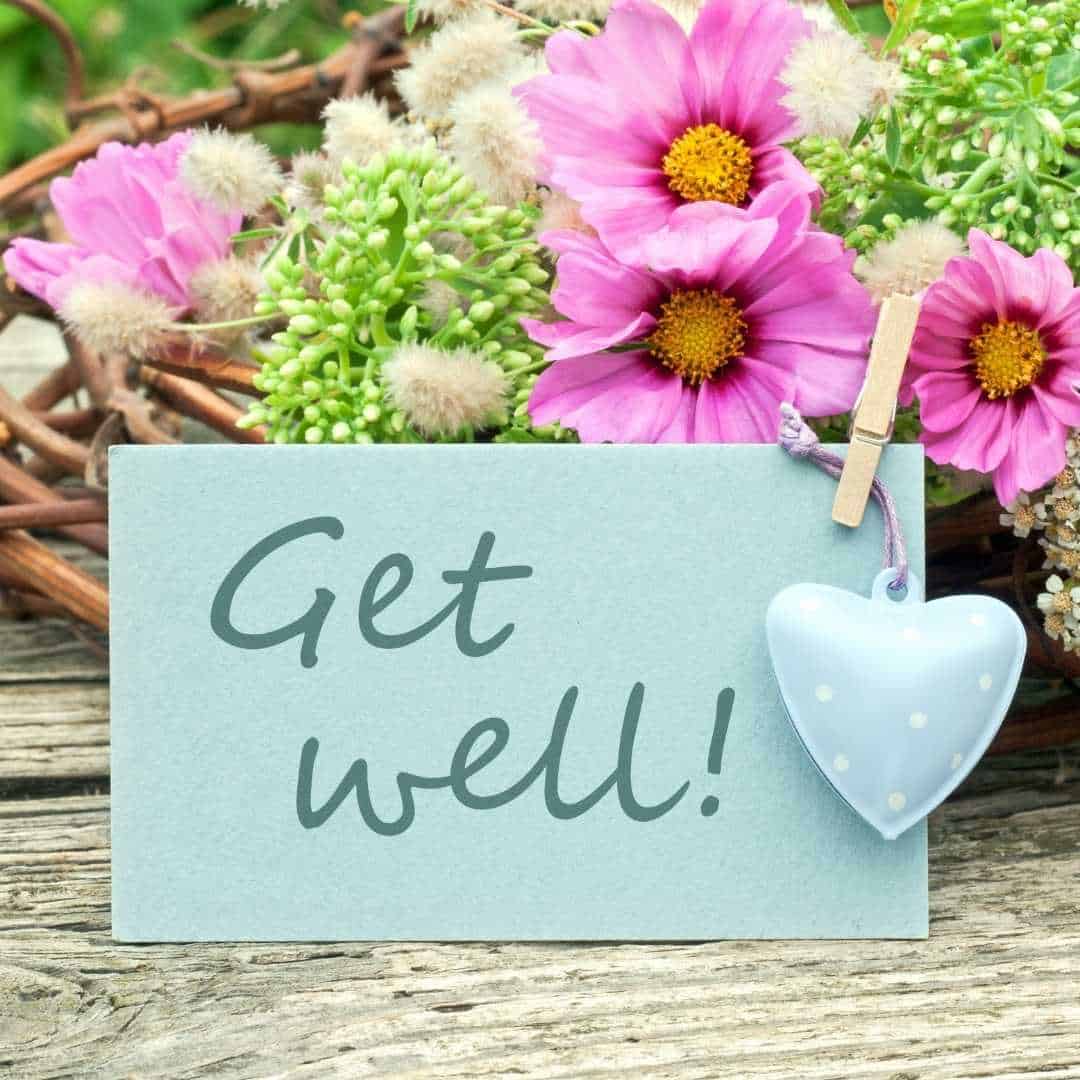 ---
Best Get Well Gifts for Someone in the Hospital
1. Exploding Kittens Card Game
For those in the hospital, there is a lot of sitting around and just waiting. It can feel like forever, so finding fun games like Exploding Kittens can help pass the time.
This game is really fun and the rules are simple, so those nervous about heading into surgery won't be overwhelmed with a new, complicated game.
2. Despicable Me Memory Game
There is an awesome memory game for families who are in for a hospital visit. This classic game is themed with Despicable Me characters, making it the perfect gift for a kid who is in the hospital. This game is fun, educational, and any Minion fan will love to play it all year long.
With 48 picture cards, you match your favorite Minions and the player in the end with the most matches wins! Even better? You can play over and over since the cards can always be laid out in different ways to challenge the mind.
Related: The Best Minions Gifts for Adults (and kids)
3. Burts Bees Overnight Intensive Lip Mask
Hospital air is so dry, and usually the one to pay for it is your lips, which is why this overnight intensive lip balm is a thoughtful gift for anyone in the hospital.
Whether they are staying for a quick surgery, are a new mom, or are sick in the hospital for a while, they will appreciate this useful gift.
4. Sleeping Mask
If you've ever spent the night in the hospital, you know how much you have a hard time sleeping. Help your friends and family in the hospital get a good night's sleep with this weighted sleep mask. Not only will it block out the light, the weight will help them fall into a deeper sleep, faster. 
5. Amazon Kindle
Whether you're getting a gift for a new mom or someone who is sick, an Amazon Kindle Paperwhite edition is an excellent gift for those in the hospital. It comes with 3 months of Kindle Unlimited so she can read anything and everything under the sun.
Plus they come waterproof so that she won't worry about any spills. What more could you ask for?
6. Knit Throw Blanket
This warm blanket is the ideal gift for anyone staying in the hospital. Not only will the soft cotton give them a break from scratchy hospital bedding, but it will help create a more comfortable space for anyone – especially if they have a long hospital stay.
7. Disney Frozen 2 Arendelle and Ice Palace 3D Puzzle
For most kids in the hospital that you are shopping for, they probably really liked the Frozen movies. If that's the case, then they will LOVE this awesome Frozen 2 Arendelle and Ice Palace 3D Puzzle.
This gift is geared more towards tweens looking for more of a mental challenge while they are healing in the hospital this year. This Frozen 2 3D Puzzle is also the perfect activity for a few rainy days (it comes with 2 puzzles!).
If you play your cards right, you might be able to convince her to do the puzzle with you. Not only is this a great gift now, it has the potential for some great memories.
8. Norelco Electric Razor
This razor is the perfect gift for anyone with longer hospital stays. Not only is it battery operated and easy to recharge, but it can be used anywhere – including hospital beds!
Whether he likes a clean shave because of looks, comfort, or kisses, the Norelco electric razor is a great hospital gift.
Related: Get Well Gifts for Guys in the Hospital
9. Long Phone Charger
Longer than most adults, this phone charger is 6.5 feet long! Perfect for a hospital room where the plug in is a little farther than the traditional phone charger cord. It also comes with ends for an android or an iPhone – which is a great option if you aren't sure what they have. 
10. Motivational Swear Words Adult Coloring Book
Not designed for children, this motivational coloring book is full of every swear word imaginable to help those that are sick pass the time. Help relax their mind during a long stay with 30 hysterical designs!
Top this gift off with some quality markers for the perfect care package and they will have hours of entertainment.
11. Pair of Socks
You may not think a pair of socks is a good gift, but hear me out on this one. The socks from Conscious Step are basically a guaranteed home run when it comes to hospital gifts. Think about it – everyone wears cozy socks when they are in the hospital. What makes these socks extra special is how your purchase actually protects the planet.
Each purchase of the Conscious Step Socks are amazing because they help plant trees while saving the oceans and rainforests. Beginning with a sustainable creation process, this company has kept an eco-friendly mindset in mind with every step of the way.
For those in the hospital with a passion for sustainability, this gift is perfect. And the funny thing is, I actually have a pair of these socks on my feet right now! (Yes, they are really great socks!)
12. Living Proof Perfect Day Dry Shampoo
Ask any hairdresser – dry shampoos are not created equal! Most of them will dry out your hair, making it brittle. For your friend in the hospital, that simply will not do, which is why they need a good dry shampoo (my favorite dry shampoo, of course).
Living Proof is a company known for its amazing formulas to create hair products that won't damage your hair. Their dry shampoo is known throughout the world as one of the best in the business and would be an excellent gift.
Help them out with a new hair brush as well – this Wet brush detangles without causing pain or damage to hair!
13. Nintendo Switch
The Nintendo Switch is the most popular game console out there for young kids right now. Packed with every Nintendo game imaginable, the Nintendo Switch is the perfect gift- especially for any kids in the hospital right now.
Help them pass the time while they rest their bodies with some fun video games.
Finding gifts for someone in the hospital can feel challenging – but it doesn't have to be! With our list of the best gifts, your sick friend will have a better time during their hospital stay.
So tell me… can you think of any other gifts for someone in the hospital that I missed? Tell me in the comments below!