19 Unique Sobriety Anniversary Gifts
This post may contain affiliate links. If you make a purchase, I earn a small commission at no extra cost to you. As an Amazon Associate, I earn from qualifying purchases. Read more about these links in my disclosure policy.
Sobriety is a difficult journey, and one that deserves to be celebrated as milestones are met. If you know someone who has a sobriety anniversary coming up, you may want to give them the perfect gift to commemorate their dedication and commitment.
Everyone has their vices, and depending on their personal addiction recovery journey it can be hard to find the perfect gift for them. Although most people think of alcohol abuse when it comes to being sober, the truth is that alcohol isn't the only addictive substance out there – people suffer from other substance use disorders too.
With that in mind, we've gathered a list of unique sobriety gifts for any recovering addict, no matter where they are in their sobriety journey or what intoxicating substance they're recovering from.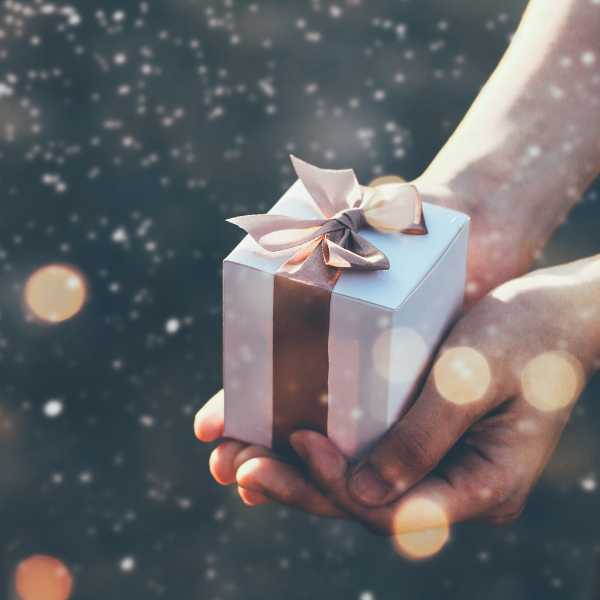 Here are some great ideas for unique sobriety anniversary gifts:
A gift certificate for a spa day, yoga class, or fitness classes, as self-care is an important aspect of maintaining sobriety.
A weekend getaway or vacation as a way to celebrate and unwind from the hard work of recovery.
Personalized art that represents the recipient's journey to sobriety.
A professional photography session to mark the occasion of reaching a sobriety milestone.
A custom-made cake with sobriety milestone written on it.
A membership to a creative class such as painting or cooking so they can fill their time learning a new skill.
Of course, there are lots of great gift ideas online — and we've listed some of the best gifts for your sober friends and family below!
Many of these gift ideas are available with Amazon Prime's fast free shipping (often arriving in just one or two days!). If you're not already a Prime member, you can get a 30-day FREE trial of Amazon Prime here!
Top 10 Sobriety Anniversary Gifts
Sobriety Mint Twisted Tree of Life Recovery Medallion
When my dad celebrated his first year of sobriety, he gave me the poker chip he received from his AA group. While I still treasure that simple plastic poker chip to this day, sobriety coins like this gorgeous gold plated one are a beautiful way to recognize a significant milestone. Includes various year options for gifting on their sobriety birthday, as well as options for shorter time frames such as 24 hours, 1 month, 6 months, and more.
See on Amazon
Serenity Prayer Magnetic Adjustable Bracelet
This metal bracelet is a great way to comfort someone who is just starting their recovery process or is celebrating an AA anniversary. The serenity prayer, which is used as a guide throughout the 12 step recovery program, is engraved on the outside and can serve as a reminder of all their hard work as well as how much more they can accomplish. Given its subtle design, it's also a great sober gift for anyone who wants a quieter, more private celebration for their sobriety.
See on Amazon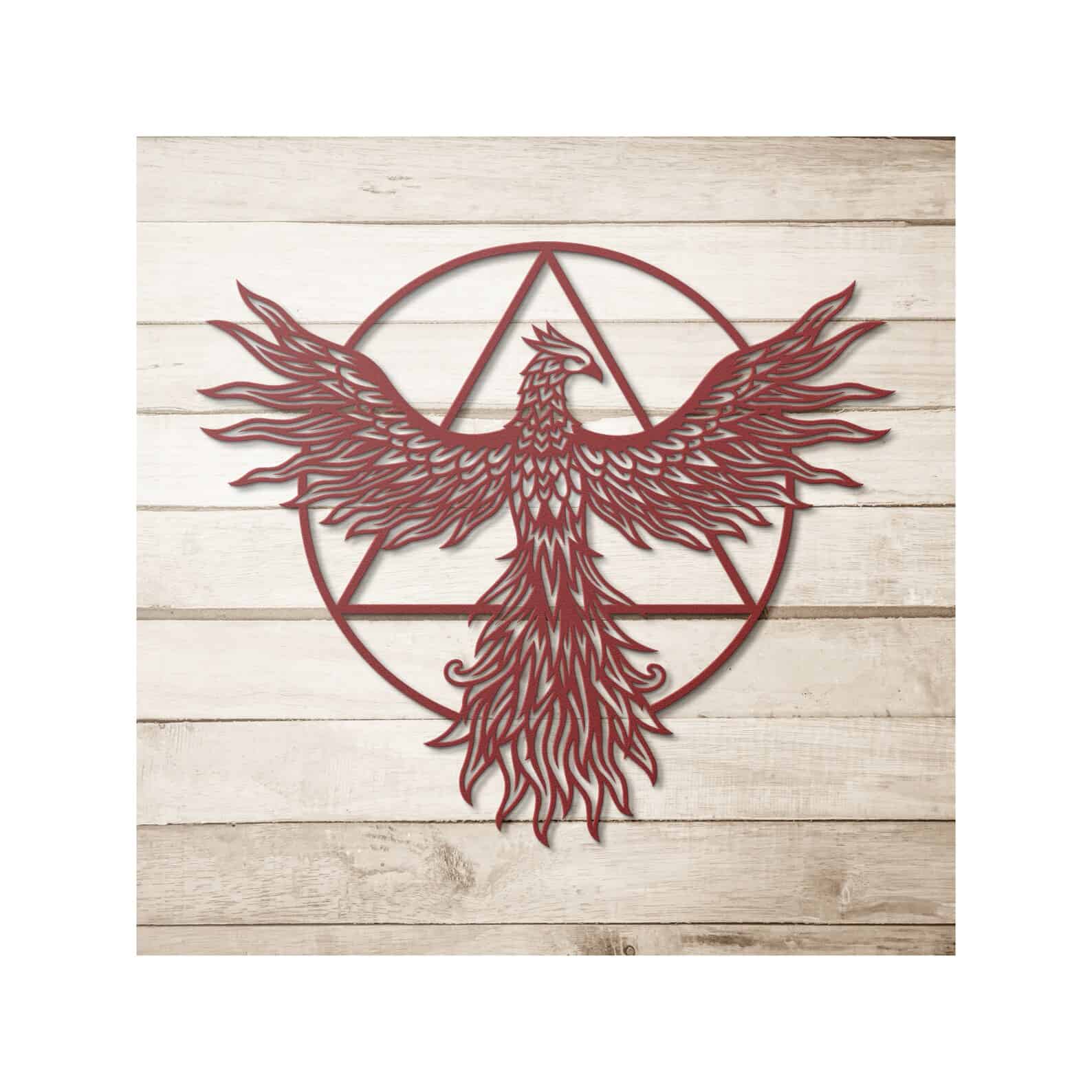 Alcoholics Anonymous Phoenix Metal Wall Art
This metal phoenix is a unique recovery gift for someone dealing with alcohol addiction. The phoenix is well known as a symbol of hope, rebirth, and transformation -- all things that many sober people can identify with.
Made with 18 gauge steel and powder coated in your choice of 5 colors, this phoenix centered in the Alcoholics Anonymous triangle is a wonderful reminder of the renewal of oneself.
See on Etsy
Sober Dad Socks
Maybe he isn't the kind of guy who wants a key chain or jewelry that announces his sobriety to others, but these socks are a great way for him to be reminded of how far he's come. With "sober dad" sewn into the bottoms of these comfy socks, he can have a little extra joy in each step toward a better life.
See on Amazon
The Gift of Recovery: 52 Mindful Ways to Live Joyfully Beyond Addiction
The Gift of Recovery by Rebecca E. Williams is a classic yet perfect sobriety gift. This book is a powerful tool, containing skills based in cognitive behavioral therapy (CBT), dialectical behavioral therapy (DBT), and acceptance and commitment therapy (ACT) - if all of that just went over your head, it basically contains concepts from the top three methods of therapy. Online resources are also included, so you'll be gifting a wide selection of tips and tricks for them to always have at their disposal.
See on Amazon
Sober Meditation Cards
Unlike other meditation cards, these spiritual recovery cards are designed specifically towards those in the process of recovery. Sober City is made by an alcoholic in recovery who wants to inspire and motivate other recovering alcoholics, so you know the person that made these is coming from a similar place.
See on Amazon
Soothing Serenity Stone
A serenity stone (or worry stone) is a small stone that can be carried around in pocket or purse as a reminder of sobriety. This unique stone is made from high quality metal alloy and is available in three color options. Its smooth, polished surface is comfortable to hold and the "One day at a time" engraving is a reminder that each day of being sober matters.
See on Amazon
The Addiction Recovery Journal: 366 Days of Transformation, Writing & Reflection by C.W. V. Straaten
The Addiction Recovery Journal is a powerful tool for individuals in recovery from addiction. This journal is designed to provide a structured and supportive environment for tracking progress, setting goals, and reflecting on personal growth.
Each page is thoughtfully crafted to guide users through daily self-reflection and introspection, with prompts and exercises to help explore triggers, emotions, and behaviors related to addiction. Additionally, the journal includes inspiring quotes and exercises to promote positive thinking and resilience in the face of challenges.
This journal is a great companion to make recovery an easier process and help sober people maintain their progress.
See on Amazon
Sober AF candle
For some, humor goes a long way on the road to recovery. This Sober AF candle from the Malicious Women Candle Co is coffee scented (or more specifically, Espresso Yo' Self and infused with rock bottom and gratitude) and is perfect for someone with a little sass. Handmade in Washington by a women-owned company, this candle will remind your gift recipient that they are a light in this world.
I highly recommend checking out some of the other candle options too - like "All I Do Is Win" or "I Am Stronger Than The BS."
See on Amazon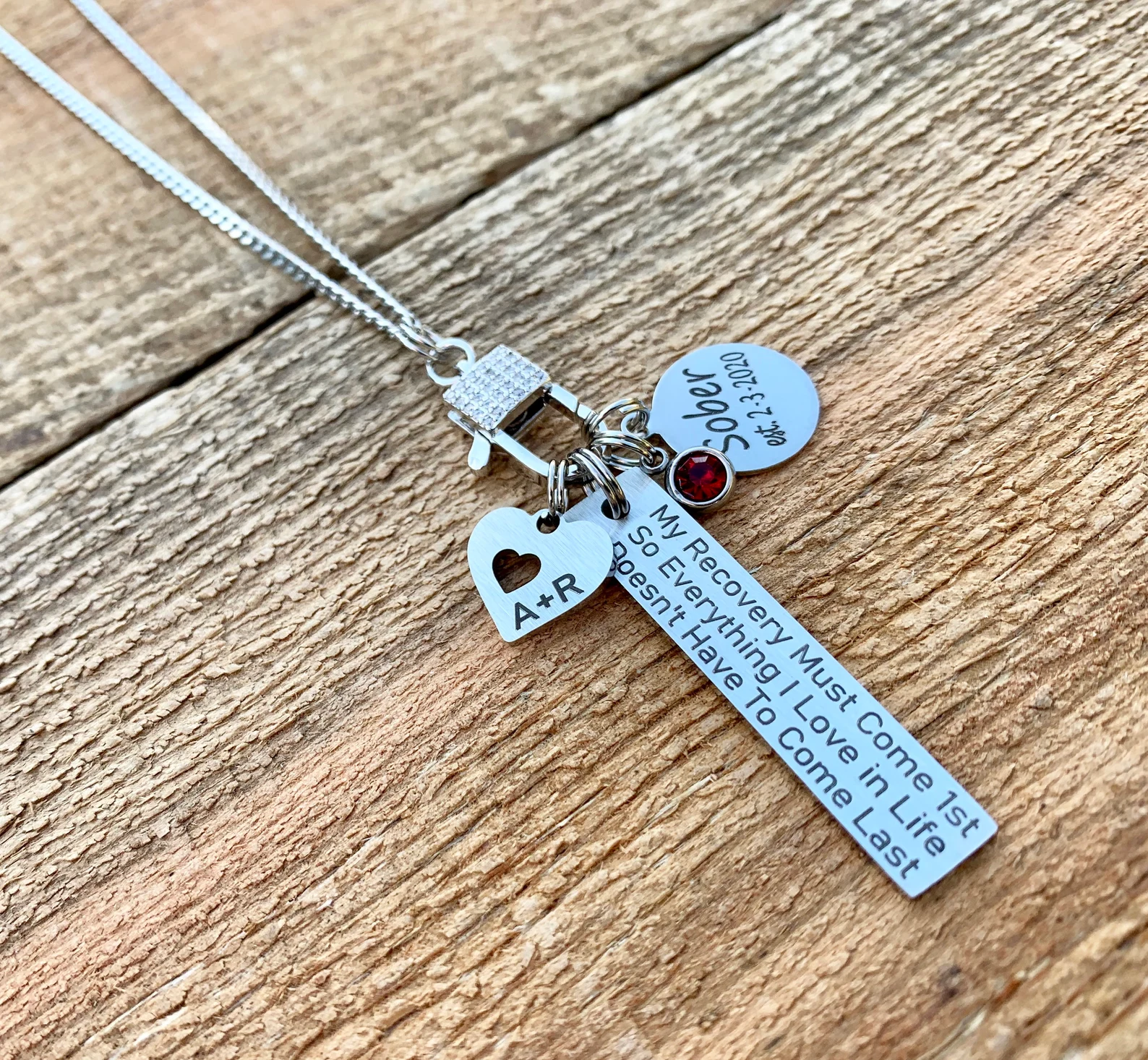 Personalized Sobriety Charm Necklace
A personalized piece of jewelry, such as this stainless steel necklace, can serve as a reminder of the achievement of sobriety. Attached to the necklace (you choose the length) is: a cutout heart charm engraved with initial(s), a bar charm engraved with your special word(s) - Just for Today, Stronger than you knew, Sobriety quote, One day at a time, etc., a small birthstone pendant (choose the color), and a circle engraved with names/a short message/their sobriety date.
This beautiful necklace arrives in a gift box tied with tulle and decorative ribbon, ready for gift giving.
See on Etsy
Please note that every person's recovery journey is different. Also these are just suggestions, and it's important to tailor the gift to the individual's interests and needs.
Other Thoughtful Gifts for a Sober Person
These recovery gifts are additional great gift ideas that don't necessarily call attention to their sobriety milestone but are still the perfect way to help with stress, anxiety, or just have a good time in their sober life.
Gravity Weighted Blanket
Everyone could use a weighted blanket. Coming in three different sizes and seven different weights, the Gravity Blanket is perfect for anyone who has anxiety or stress in their life. I've found it's relieving to hug yourself while you have the blanket wrapped around your back, since it simulates the feeling of someone hugging you - hugging is one of the easiest ways to get your body to relax.
We like this gray color, but there are different colors you can choose from as well.
See on Amazon
ASUTRA Sleep Tight Kit
Most people tend to struggle to fall asleep considering how much time we spend on our phones or other electronics every day. A weighted sleep mask can truly work wonders, and the Asutra mask and mist set allows you to feel completely relaxed on a nightly and daily basis. They'd never expect the unique gift of sleep, that's for sure!
See on Amazon
Aromatherapy Essential Oil Diffuser Set
Give the gift of relaxation with this aromatherapy diffuser and essential oil kit. The diffuser includes 7 ambient light modes with two intensity settings for 14 different light combinations, plus a timer setting to easily turn off. Also included are 10 high quality therapeutic grade essential oils, each contained in 10 mL amber jars. This set is a gift that will be loved and used daily.
See on Amazon
Of course, the best gift you can give to someone in the recovery process is your love and support. Letting them know you're with them every step of the way will mean more to them than any gift you can buy.
Do you know of other unique sobriety gifts we should include? We'd love to hear your suggestions! Drop us a comment below and let us know!