13 Best Gifts for Baseball Lovers
This post may contain affiliate links. If you make a purchase, I earn a small commission at no extra cost to you. As an Amazon Associate, I earn from qualifying purchases. Read more about these links in my disclosure policy.
Tickets to a ball game and team apparel make great gifts for baseball lovers but when you want to go a bit further and get them something more that they can enjoy every day, you may struggle to come up with some ideas.
Whether you are looking for unique gifts for your child, your spouse, a family member or something special to thank a baseball coach, these gifts are perfect for all fans of MLB.
Summer may be the season of baseball, but the best gifts for baseball lovers never go out of season. Here are some great gift ideas for baseball fans of all ages.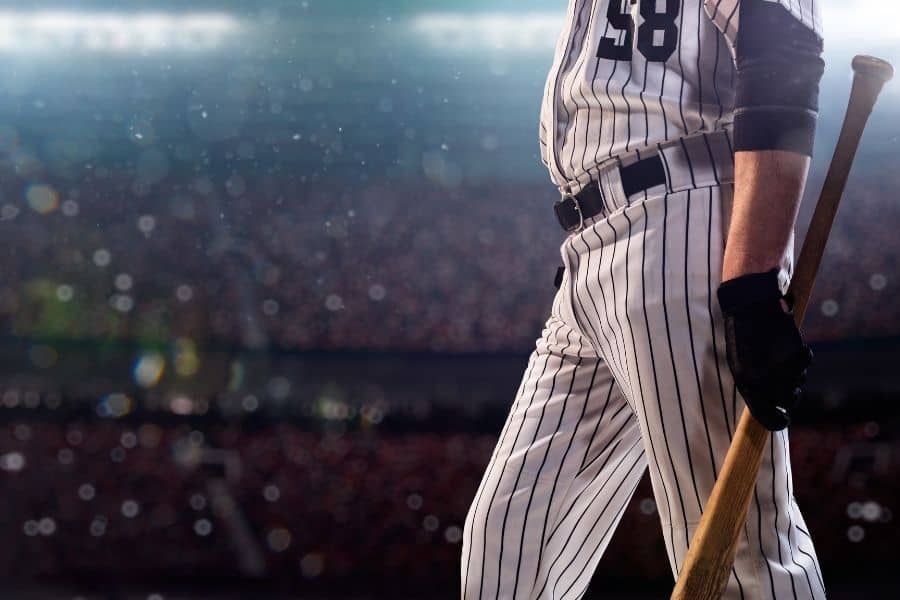 Many of these gift ideas are available with Amazon Prime's fast free shipping (often arriving in just one or two days!). If you're not already a Prime member, you can get a 30-day FREE trial of Amazon Prime here!
Homerun Gifts for Baseball Lovers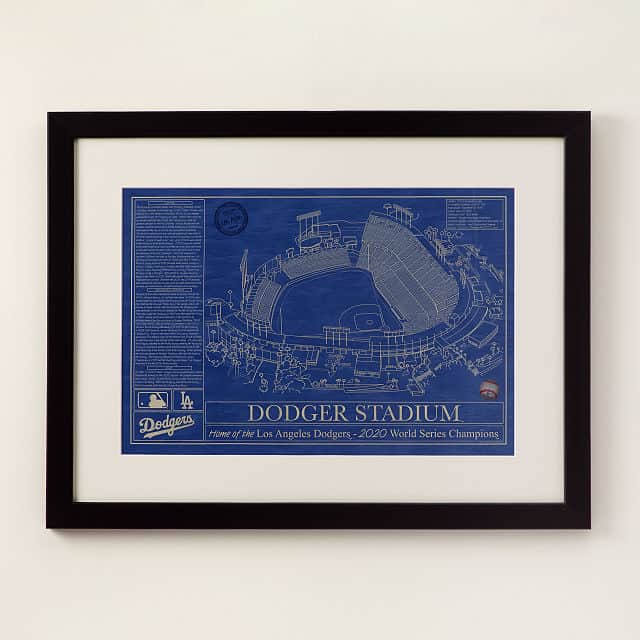 Baseball Stadium Blueprints
Take their love for baseball to the next level with this framed MLB Stadium Blueprint! This unique and personalized gift features a blueprint-style design of your chosen Major League Baseball stadium, perfect for any baseball fan looking to add a touch of sophistication to their decor.
The illustration is accompanied by their favorite stadium's design specs and highlights of major events, while an antiqued finish that evokes the look of a vintage document.
Printed on museum-grade archival paper and framed in a sleek and modern black frame, this blueprint is sure to be a conversation starter and cherished gift for years to come. (Unframed print option also available.)
See on UncommonGoods
Baseball Bat Whiskey & Wine Decanter
Score big with this Baseball Bat Whiskey & Wine Decanter, the perfect gift for any baseball fan or whiskey connoisseur. Shaped like a baseball bat, this decanter is made from high-quality glass and features a removable stopper, making it the perfect vessel for your favorite whiskey, wine, or other spirits. The wooden base supports the decanter and holds 4 glasses for sharing the delicious beverage with friends.
With its unique and playful design, this decanter set is sure to be a hit with any baseball lover looking to add a touch of sports-themed elegance to their barware collection. So, whether it's for a birthday, anniversary, or just because, this Baseball Bat Whiskey & Wine Decanter is the perfect way to show your love and appreciation for the baseball fan in your life.
See on Amazon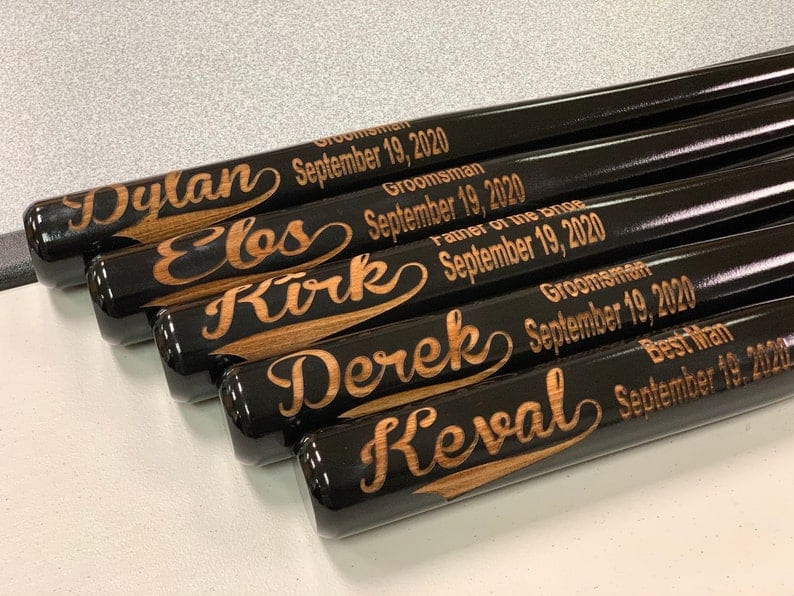 Personalized Baseball Bat
Step up to the plate with this personalized baseball bat, the perfect gift for any baseball fan or player. With options to customize the style and color, and personalized with the recipient's name or team logo, this bat is sure to be a home run.
See on Etsy
Rawlings Official Major League Baseball
The Rawlings Official Major League Baseball is the same as the real baseballs used by the pros. This ball is perfect for a sports fan collecting autographs.
Made with full-grain leather, this cool gift comes with a UV protectant acrylic case for easy display.
See on Amazon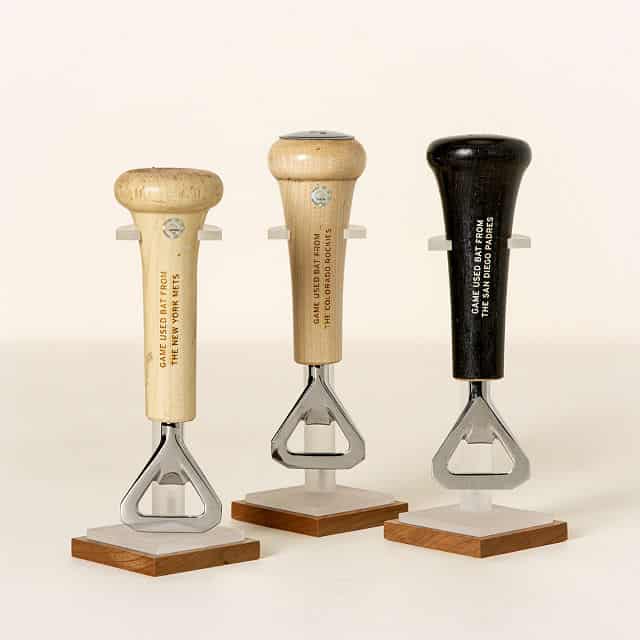 MLB Game Used Baseball Bat Handle Openers
Talk about unique baseball gifts... this one is great for a baseball dad! Next time you open up a cold one, use a bottle opener made from a real bat used by your favorite team.
These unique bottle openers are handmade with authentic MLB game-used bats and engraved with the team name.
Each includes a story card with instructions for its special hologram number, indicating which game the bat was used in. Some pieces even have nicks and scuffs from gameplay, so go ahead and point them out while you show your buddies your new collectable over a few brews. Also includes a cherry wood and plexiglass display stand, since this bottle opener is too cool to hide away in a drawer.
See on UncommonGoods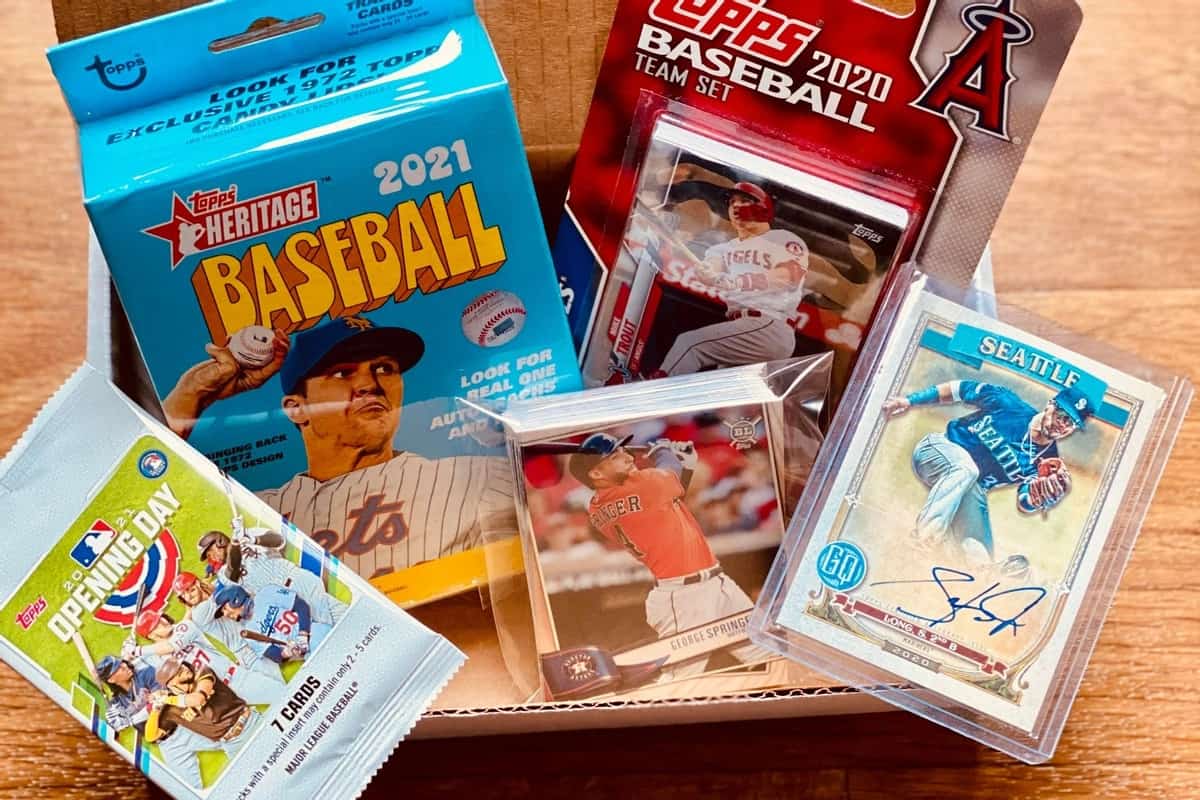 Baseball Cards of the Month Club
If your favorite baseball lover is into collecting baseball cards they are going to love the Baseball Cards of the Month Club. Different team and subscription options come loaded with goodies each month! An assortment that can include boxes, packs, cards, supplies, and hits like Autograph, Game Used Relic, and Patch cards!
Get a box of baseball cards delivered to their door every month - choose from 1, 3, 6, or 12 month subscription options.
See on Cratejoy
Baseball 3D Illusion Lamp
This 3D illusion baseball night light is an excellent choice for kids and makes the best accent piece for a baseball or sports themed man cave. The LED light can be changed to any of 16 different colors.
See on Amazon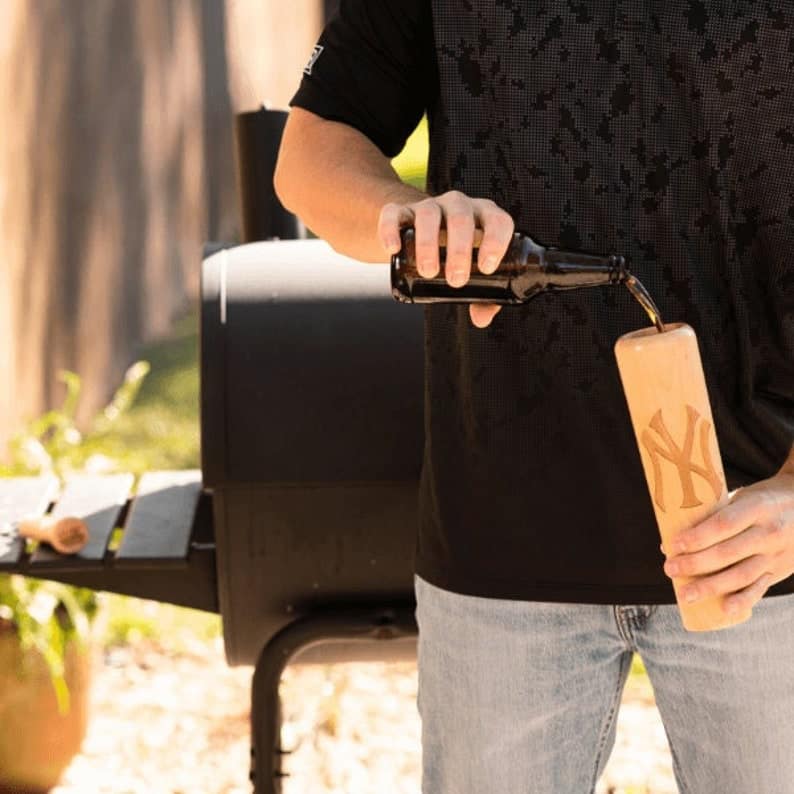 Baseball Bat Dugout Mug
This one of a kind dugout baseball bat mug is on of the most unique gift ideas we've found. They've created a mug from the top half of an actual baseball bat! It is engraved with the team logo of your choice (NY Yankees shown here, but other teams are available).
Cheer on your favorite MLB team with this 100% birch-wood bat mug that's double sealed on the inside and outside to make it completely liquid proof.
See on Etsy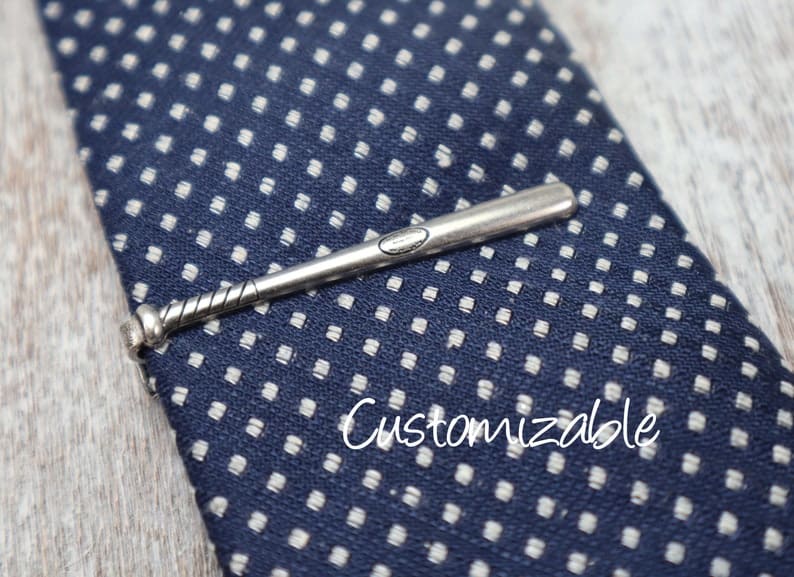 Baseball Bat Tie Bar
We think this baseball themed gift is a good idea for a sports lover on Fathers Day - or any day really. Hit a home run with this Baseball Bat Tie Bar in premium sterling silver and antiqued brass finishes!
It's out of the park awesome, especially with the option to customize with your initials or number!
See on Etsy
Grandma Smiley's What About Baseball Board Game
Whether you grew up playing baseball or whether you've never even watched a single pitch – you'll get in on the action in this fast-paced and easy-to-learn game. Bring your love of the game of baseball to the kitchen table and battle it out. Grandma Smiley's What About Baseball board game is made in the USA.
See on Amazon
The Big Fella: Babe Ruth and the World He Created
After hitting his 60th home run in September 1927 Babe Ruth embarked on the mother of all barnstorming tours, a three-week victory lap across America, accompanied by Yankee teammate Lou Gehrig. In The Big Fella, acclaimed biographer Jane Leavy recreates that 21-day circus and in so doing captures the romp and the pathos that defined Ruth's life and times.
See on Amazon
Baseball Display Case
A baseball display case wall cabinet is perfect for the avid collector of signed baseballs. The home plate shape makes for a nice display for a bedroom, living room or man cave.
Your favorite baseball fan will love this cabinet as a great way to display actual baseballs collected from their own big games, or a souvenir from the World Series.
See on Amazon
Looking for more sports gift ideas? Check out these 15 Best Gifts for Basketball Lovers and these 21 Best Gift Ideas For Tennis Players.