13 Best One Year Dating Anniversary Gifts for Her
This post may contain affiliate links. If you make a purchase, I earn a small commission at no extra cost to you. As an Amazon Associate, I earn from qualifying purchases. Read more about these links in my disclosure policy.
Being in the dating world can be stressful. It takes a lot of trial and error to get things right. That being said, making it to the first year of dating deserves recognition.
So what is even more stressful than making it to the 1st year anniversary? Finding the perfect gift for her for this special occasion.
This is a major milestone for many people. No more counting what month of dating y'all are on, now it's looking forward to the second year, or however many dating anniversaries y'all may have until we can change the title to first year of marriage gifts.
To help you out, I have put together a list of the best one year dating anniversary gifts for her so you can celebrate your relationship together. This list is more than giving a teddy bear or a traditional paper gift. Here you will find unique gifts to enhance this special day. There are so many great ideas to choose from!
---
One Year Dating Anniversary Gifts for Her
Many of these gift ideas are available with Amazon Prime's fast free shipping (often arriving in just one or two days!). If you're not already a Prime member, you can get a 30-day FREE trial of Amazon Prime here!
Spa Gift Set for Her
Everyone loves to relax, that is a fact, especially after a long stressful week of hard work. A very thoughtful gift of providing her with all the items to have her very own spa day. This kit includes a bath bomb infused with soothing essential oils, a candle, scented bath soap, and a few special gifts to let her know she's loved.
If you want to make this gift even better, add a sweet note with a personal message and add in a coupon for a massage.
See on Amazon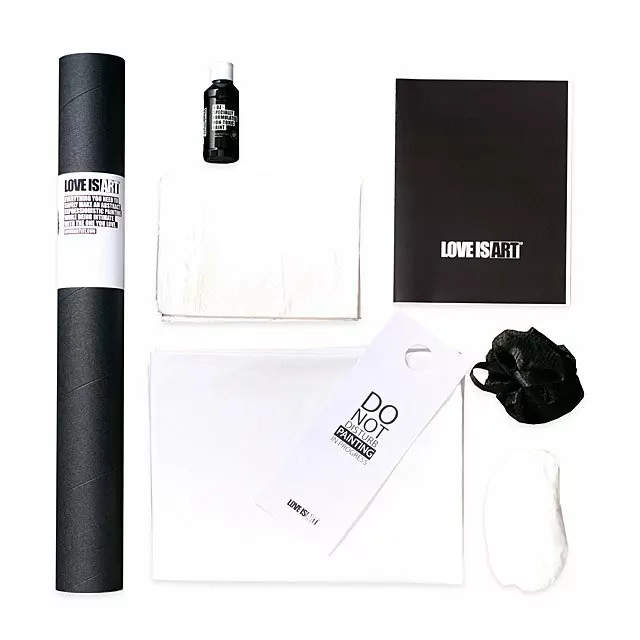 Love Is Art Kit for Couples
Body paint + canvas + two lovers' bodies = one steamy gift.
This kit lets couples can make a one-of-a-kind, highly personal painting in the bedroom. Pick the occasion, capture your passion, and celebrate your bond with boldly intimate art. A romantic gift for lovers or a sexy gift for your partner that neither of you will never forget.
See on UncommonGoods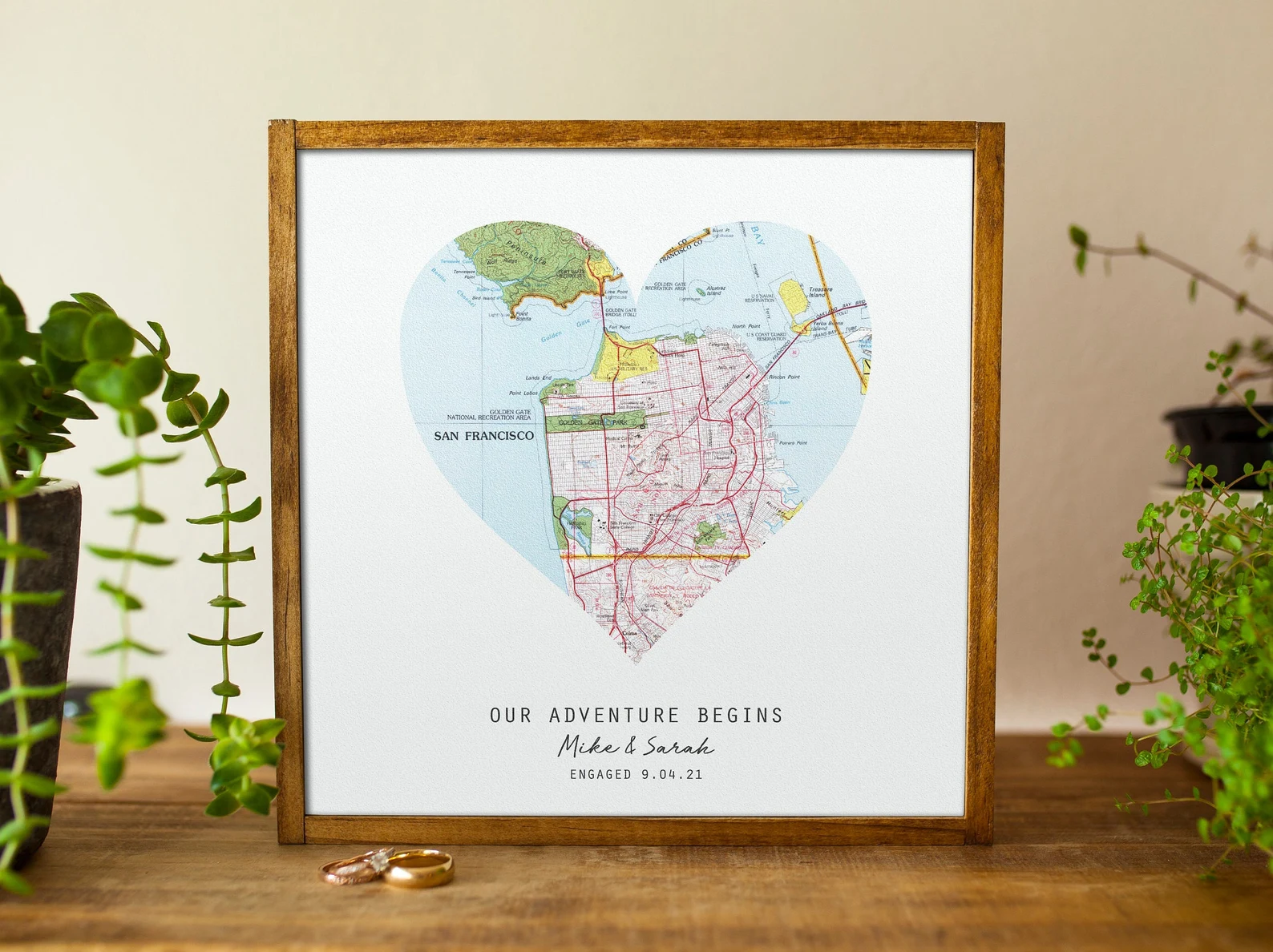 Personalized Anniversary Map for Couples
A very thoughtful, meaningful, and sweet anniversary gift is to have a map of the exact place you met, the first kiss, and/or first date, framed. That will show your partner that you remember the important moments and took the time to pin point the locations and have them framed to remember forever.
Choose up to 6 locations to be included in this map, as well as the print size and frame.
See on Etsy
His and Hers Matching Watches
There are many great gift ideas, many traditional anniversary gifts that would be acceptable. However, a pair of matching watches doesn't just meet the bar. It's higher than what is expected. This set of two-tone stainless steel watches is a great option for an anniversary gift. What better way to represent the "time" you have been together!
See on Amazon
Willow Tree You and Me Sculpted Hand-Painted Figure
One of the best anniversary gifts, in my opinion, is a Willow Tree sculpture that resembles the couple. Metal statues are also nice, but Willow Tree has a way of capturing the emotions, in the best way. You never know, the first year anniversary gift, could give a good reason to start thinking about wedding anniversaries.
See on Amazon
First Anniversary Ornament
Another simple and small, yet a good idea as one-year anniversary gifts are ornaments. Ornaments are meaningful and not very costly, and can also be great as a first month anniversary gift. Choose a new ornament that best symbolizes the year, and add a new one to the Christmas tree annually.
See on Amazon
Love Memory Explosion Box
These Explosion Gift Boxes have really gained popularity over the past year or so. Many use then as inside jokes, knowing as soon as the box is opened, it explodes, usually scaring the box holder. The box is packed with memorabilia and pictures, to remind the gift recipient of special memories. This small gift is a special way to share a full year of memories and treasures!
See on Amazon
A Love Journal: 100 Things I Love about You
Celebrate Valentine's Day or your anniversary with a simple gift like this "Why I Love You" Book! With 100 engaging prompts, this sweet journal can help you recount important relationship milestones and capture everything that makes your love story and partner unique. This romantic gift is simple, but will be a keepsake to be treasured forever!
See on Amazon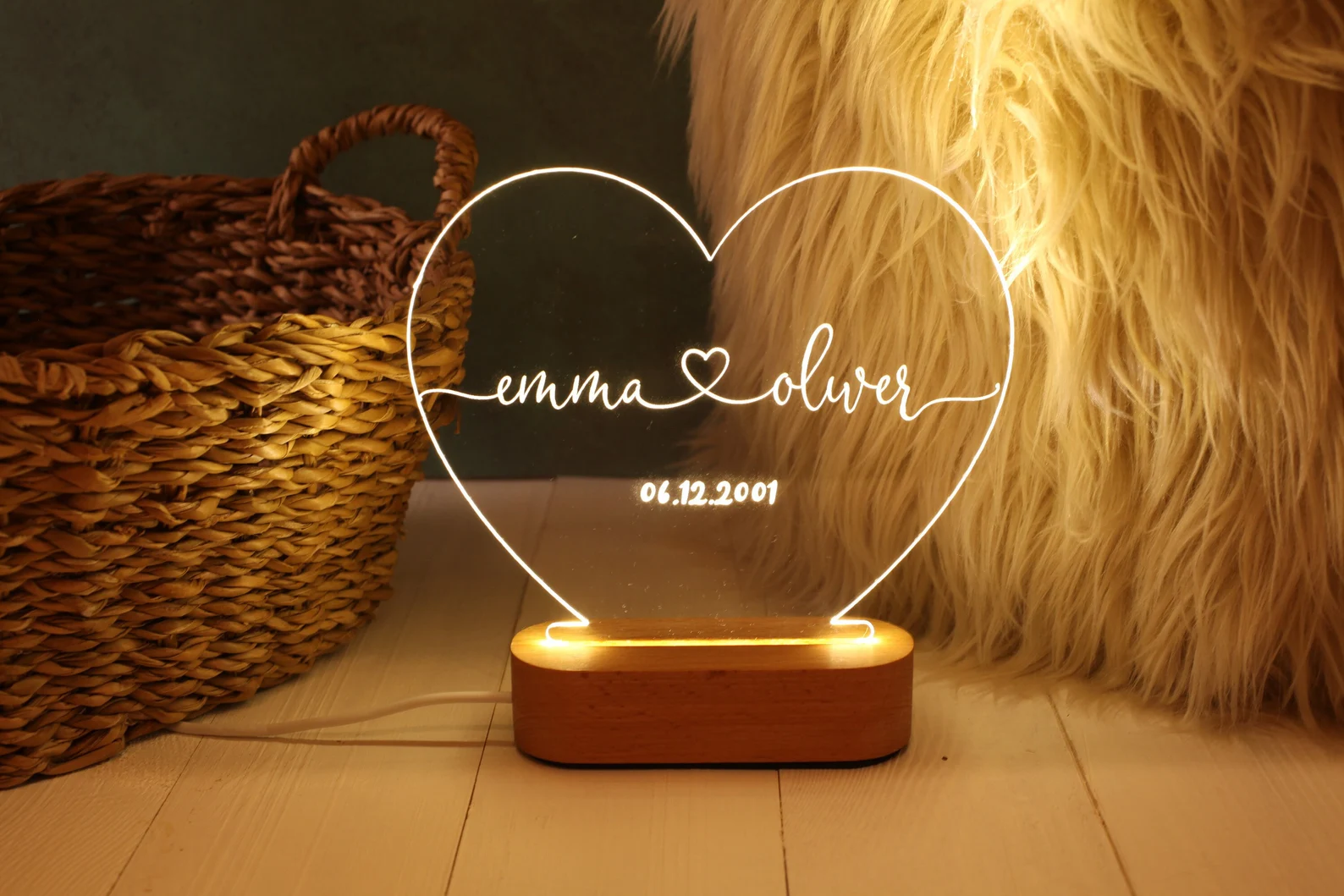 Custom Night Light
A custom night light is a thoughtful anniversary gift or a gift for a special day. Maybe have a sweet message inside that states your love, or it could be as simple as putting both of your names inside a heart. This custom lighted heart represents that you are a safe place, always bringing light through the darkness. Something so simple could mean so much.
See on Etsy
3D Crystal Photo Engraved Heart
Do you often store photos in photo albums - never to be seen again? A crystal photo engraving is the perfect present with a modern twist that can last a lifetime; the 3D crystal heart is laser-etched with a personal picture and engraving so you can reminisce on your favorite night as a happy couple. The material is non-fading, waterproof, and sun-proof, plus it comes with an LED lamp holder to light up the room.
See on Amazon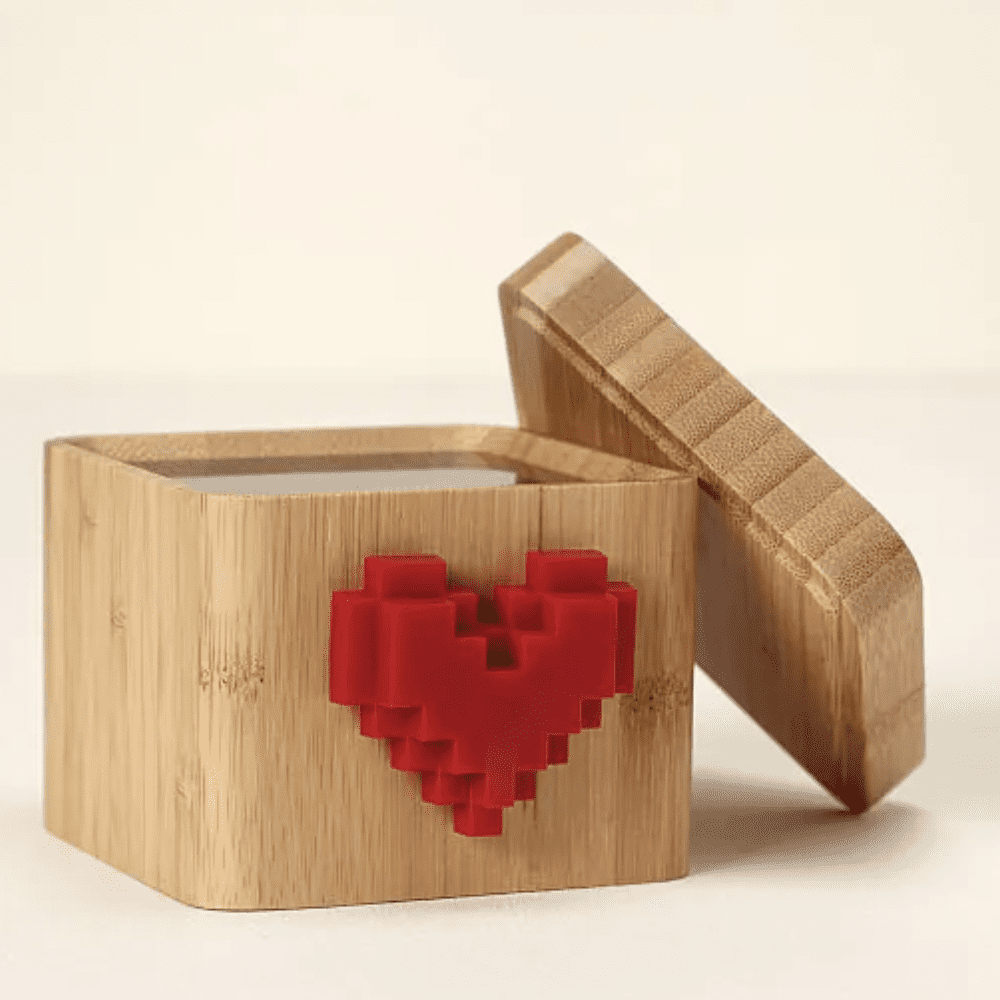 Lovebox Spinning Heart Messenger
Send heartfelt messages anywhere in the world with this kinetic, modern take on the classic love note.
Give this love note box to a special someone and send them your sentiments via the app. When the box receives your messages, its chunky red heart spins around like crazy until they open the lid to read it. If red isn't their color, choose the expansion pack, remove the original spinner, and add one of three colorful shapes (rainbow heart, purple heart, and sunshine) to the box.
See on Uncommon Goods
Personalized Map Candle
This hand poured candle is a cozy and thoughtful gift for just about any couple. Handmade in Oregon, the label shows a map of your chosen city, the couple's name, and a date on the lid. Upgrade to the "gift box" option to also include an "I Love Us" ceramic coffee mug, gold foil "All In" playing cards, a "Mr. <3 Mrs." lumbar pillow cover, and a congratulations card. Makes a good Christmas gift, anniversary gift, or wedding gift for your favorite lovebirds.
See on Amazon
Finish off with a romantic evening together
Take her to the place where y'all went on the first date. Honestly, it's the little things that really mean the most.
If the first date wasn't that great, maybe, let her have her favorite meal from her favorite restaurant. Good food is a great way to kick off anniversary celebrations.
After dinner, maybe, take a trip down to the local winery. That would be the perfect time to get a bottle of wine to continue this anniversary date at home, taking trips down memory lane.
Remembering all the fun times is always a good thing.