15 Best Christmas Gift Ideas for Son In Law
Finding the right gifts for our adult children can be a challenge, especially on special occasions like their birthdays or Christmas. When you are trying to find the perfect gift for your new or future son in law, the task can be even more difficult. Even if your son in law has been a part of your family for a long time, knowing what to get can be tricky.
We've gathered up this list of some of the best Christmas gift ideas for your son in law this holiday season. Thankfully these unique gifts also work for other occasions so you can use these ideas for a birthday gift and Father's day too.
Your child's spouse is going to be impressed with any thoughtful present from this list of Christmas gift ideas for son in law.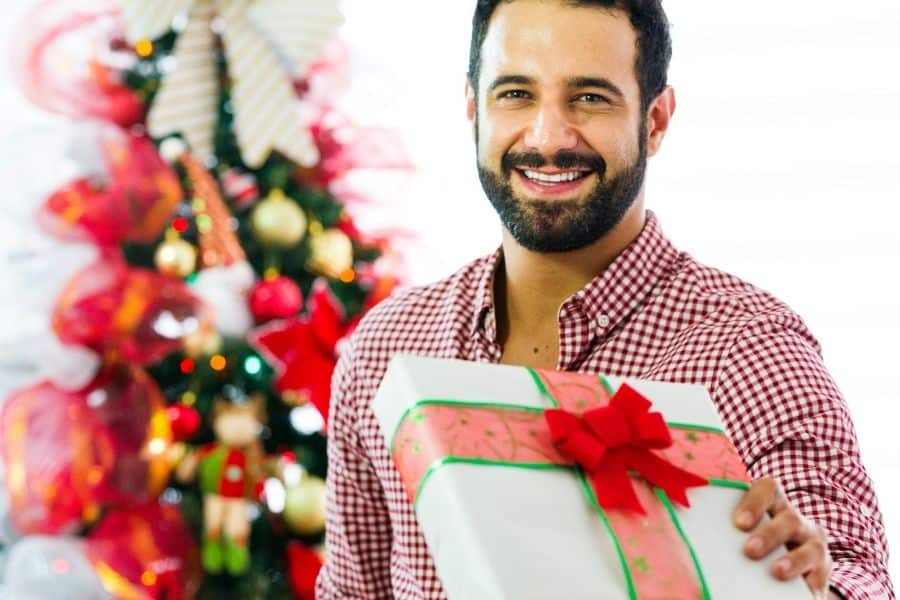 What Makes a Great Gift
The son in law / parent in law relationship is a tricky one and choosing the right gift can be hard. Here are some tips:
Don't give a gift that is actually a criticism of his lifestyle. Don't give ties if you think he dresses slouchy or a tool set if you don't think he is handy enough.
Give experiences. Experiences that your son in law can enjoy with your child and grandchildren are always thoughtful.
Don't be flashy. Practical gifts will be better received than flashy gifts that he may not want.
Include a receipt. Gift giving is very personal but don't be offended if it's not the perfect fit. Including a receipt lets the recipient quietly exchange it if it's not 100% right.
The Best Christmas Gift Ideas for Son In Law
More Gift Lists You May Like:
Best Gifts for College Guys
Gifts for Adult Children They Will Love
Manly Gifts for Manly Men