14 Sunflower Gifts for Sunflower Lovers
This post may contain affiliate links. If you make a purchase, I earn a small commission at no extra cost to you. As an Amazon Associate, I earn from qualifying purchases. Read more about these links in my disclosure policy.
There are a lot of sunflower lovers out there, and it's no wonder why. Sunflowers are bright and cheery and can illuminate any decor or create a beautiful fashion statement. We've rounded up a collection of sunflower gifts, so it's always easy to add a little sunshine to someone's life and brighten their day. Enjoy these 14 gifts for sunflower lovers.
Unique Sunflower Gifts to Brighten Someone's Day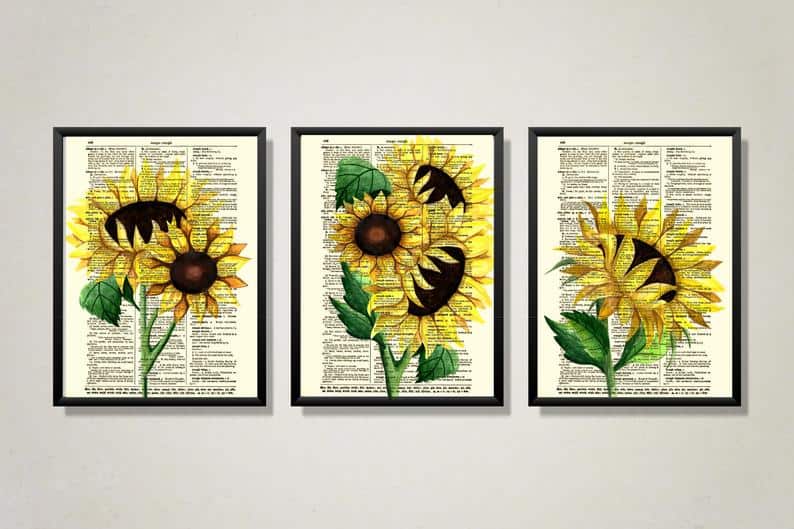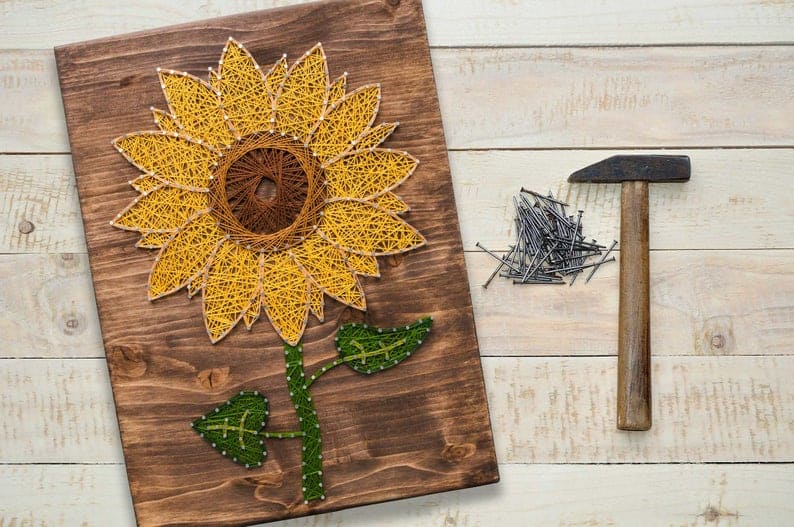 Sunflower String Art Kit  – This colorful, one-of-a-kind, do-it-yourself Sunflower String Art Kit will brighten every crafter and sunflower lovers' day.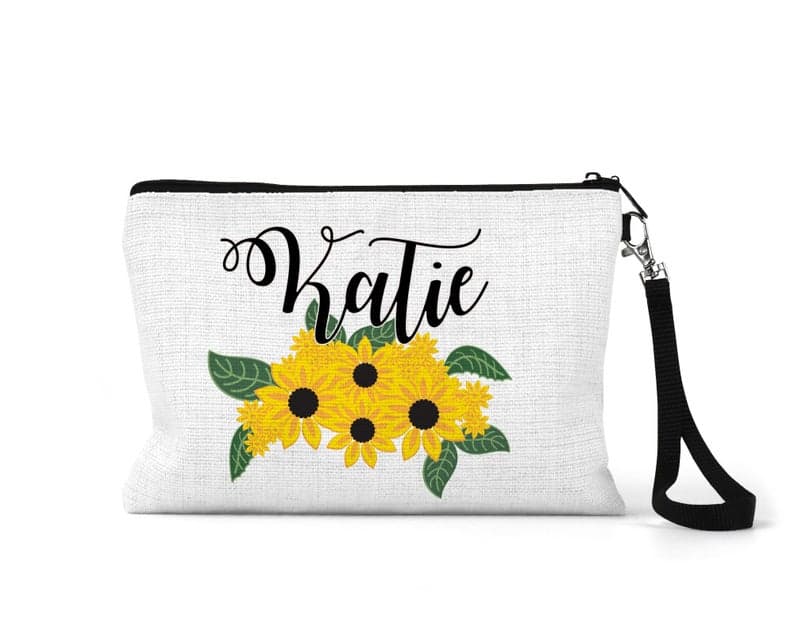 Sunflower Ball Cap – Even bad hair days can be bright and sunny with a sunflower baseball cap.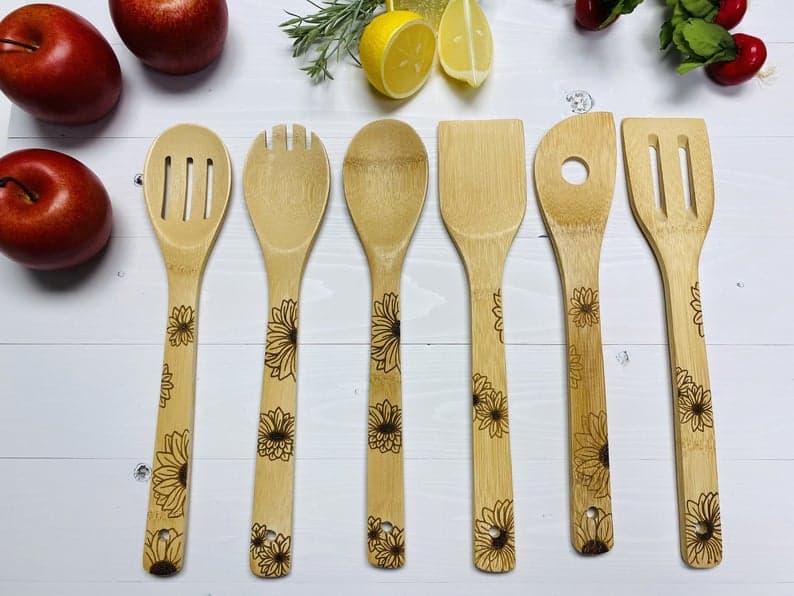 Wooden Sunflower Serving Utensils – Wooden Cooking Spoons make the perfect gift for anyone! Made from natural wood, in the heart of Ozark mountains. These custom utensils are a great addition to your marvelous kitchen as it brings the flavor of the mountains and the rich nature inside your home.
Check out our useful gifts for bakers too!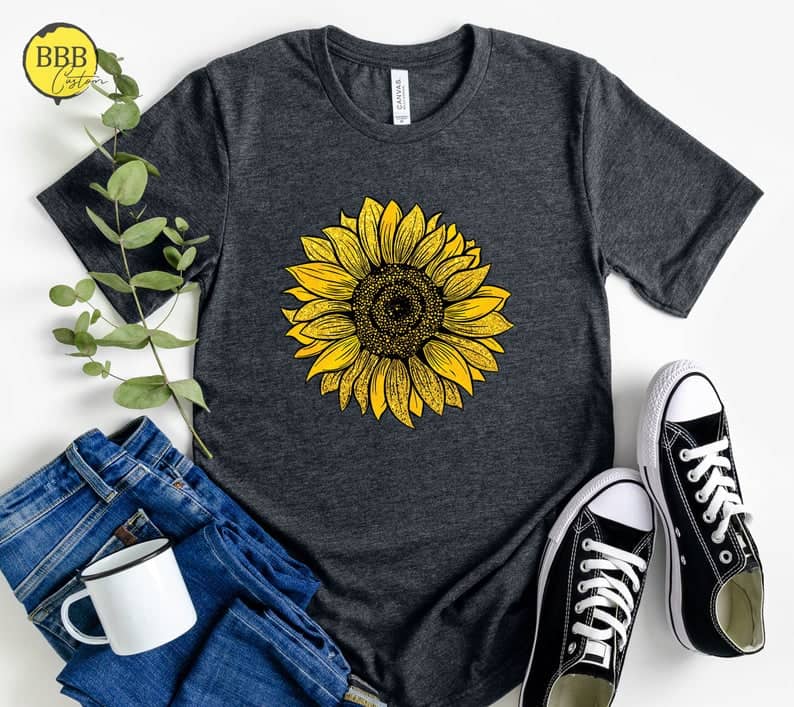 Sunflower Shirt – This pretty sunflower shirt comes in a variety of colors and sizes so you can match the style of your favorite sunflower lover.
Sunflower Seeds – Grow your very own supply of gorgeous sunflowers to enjoy all season long.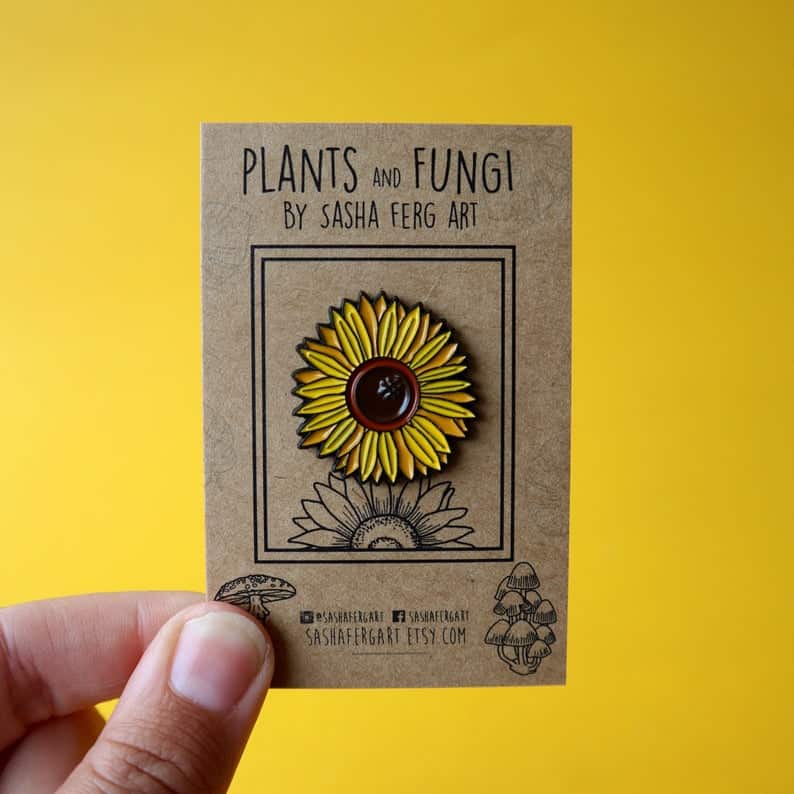 Sunflower Pin – This cute little present can go on bags, coats, jackets, anywhere you would like to pin it.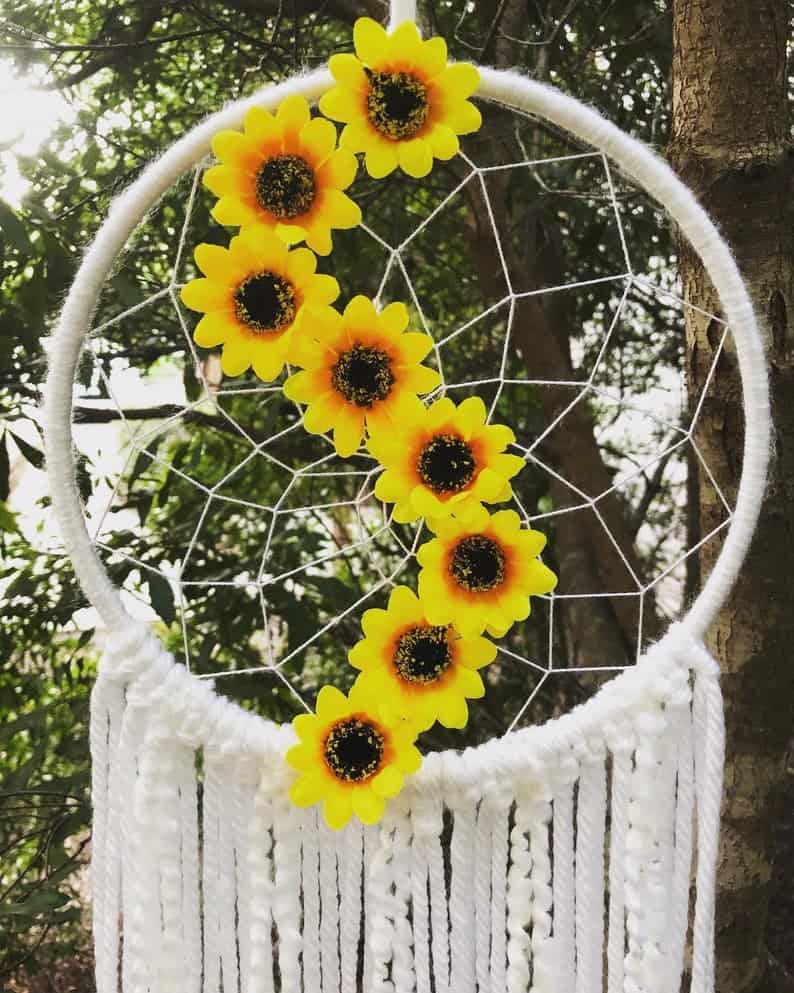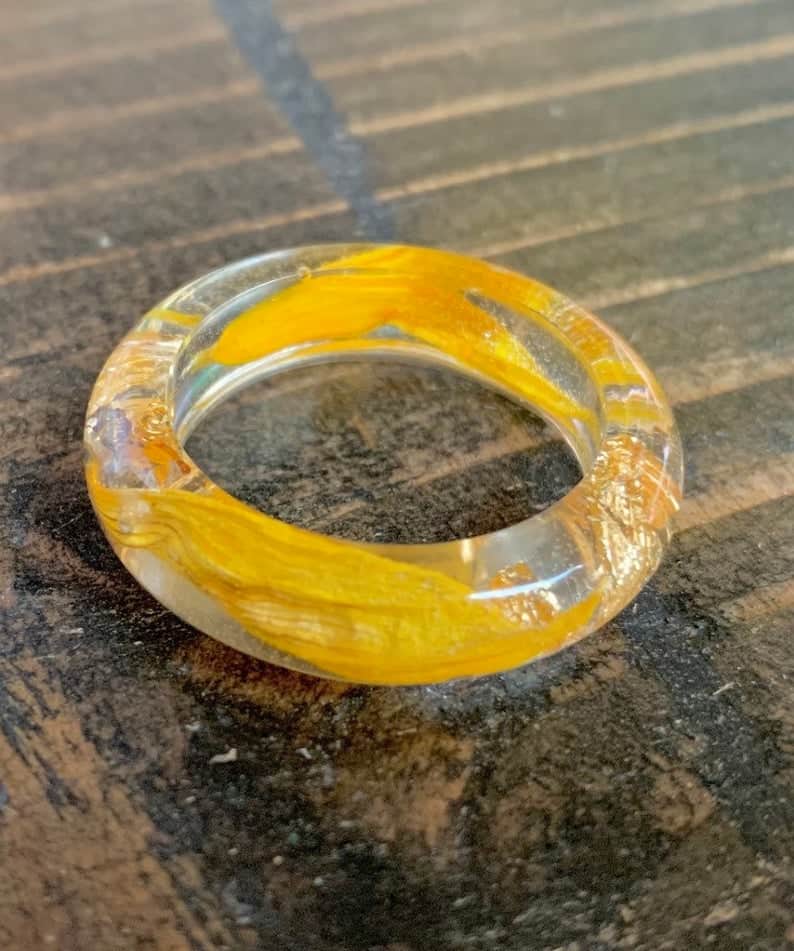 Real Sunflower Petal Ring w/Gold Accents – Real Sunflower petals grown at Craigsfarmhouse are set in a clear resin with gold flakes. Rings come in different sizes and can be stackable with other rings. Perfect for Fall, Summer, and gifts to those obsessed with sunflowers.
Sunflower Beach Tote – This playful bag is perfect for going to the beach, the gym, or as an easy carry-on bag.